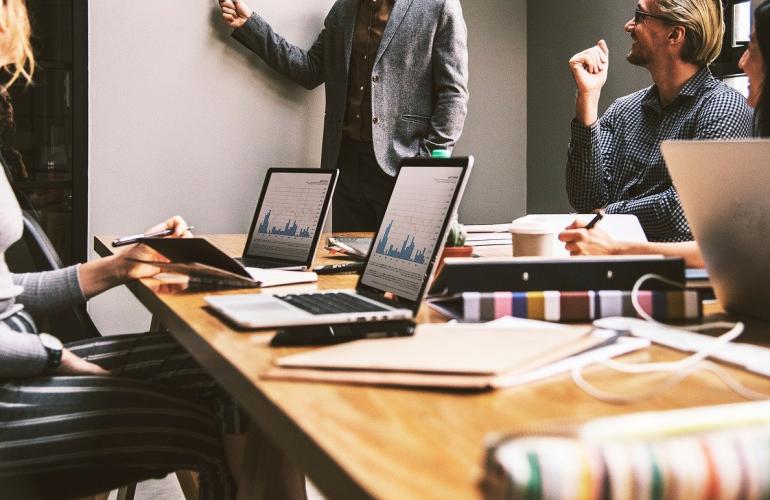 Top 5 White-Collar Jobs In Qatar
Generally, highly educated individuals are engaged in white-collar jobs which promise them excellent working conditions and ample salaries every month. There was a time when most working professionals from third-world countries resorted to the western world for blue-collar jobs.But the time is changing fast in recent years. Now new job destinations have emerged in the world. Qatar- a developed country in the Middle East, is one of the most popular destinations among white-collar employees.In today's article, we will discuss the top five white-collar jobs in Qatar.
1.Website Or App Developer
It wouldn't be wrong to say that Qatar is a paradise for website and app developers. The country is going through the digitization process. More and more companies working in Qatar are willing to have their digital presence to connect with a large audience in the shortest possible time and sell their products and services in a great hurry. There is a huge demand for website and app developers in Qatar. On average, you can earn QAR12,700 per month working as a website or app developer in this country. It includes other benefits associated with employment. Your salary increases with time as per your performance and the overall quality of services you provide to clients and companies.
2.Medical Professionals
A good number of medical professionals from different parts of the world apply for Qatar visas every year.Candidates that successfully get job get opportunities to show their expertise in the medical field, treat a large number of patients and enjoy job satisfaction.There is great respect for highly qualified doctors in Qatar society. On average, medical professionals can earn QAR 10,000 to QAR 18,000. Your actual salary depends upon the medical specialization you have, work experience, the quality of your services, and the organization you work with.
3.Aviation
Qatar is a good country for professionals working in the aviation industry. Qatar Airways flies to almost all leading cities in different countries. They always require well-educated, highly trained, experienced, and disciplined aviation professionals such as pilots, air hostesses, plane landing engineers, plane take-off experts, etc. You can get good jobs in the aviation industry in Qatar and earn QAR 6,770 to QAR 32,700 per month.
4.Accountants
An overwhelming number of companies have their offices in Qatar. They need skilled and knowledgeable accountants to manage the flow of finances and maintain financial discipline. If you have at least 5 years of experience in accounting, you can easily get employment opportunities in Qatar and start earning QAR 5,000- QAR 16,000 per month. You must have sufficient knowledge to use the latest accounting software,tools, and technologies so that you can perform your job efficiently and help a company manage its finances very well.
5.Internet Security Experts
With the growing use of the Internet in different walks of life, the instances of successful cyber attacks and different types of internet security challenges continue to skyrocket at an alarming speed. If you happen to be an internet security expert that can successfully stop all types of cyberattacks, you are most welcome in Qatar. Both big and small companies employ internet security experts to ensure the safety of their websites and apps, safeguard the privacy of their customers and stop critical business information from falling into the wrong hands.You can expect to earn QAR 7,980 to 27,600 QAR per month.
Are you trying for white-collar jobs in Qatar but have not been able to find a suitable employment opportunity? If yes, join your hands with B2C Solutions. Being a leading HR and human resource agency, we help all candidates to find white-collar jobs as per their educational qualifications and work experience. Our role is to provide information about the job search process in Qatar and make their migration to this country smooth and hassle-free.