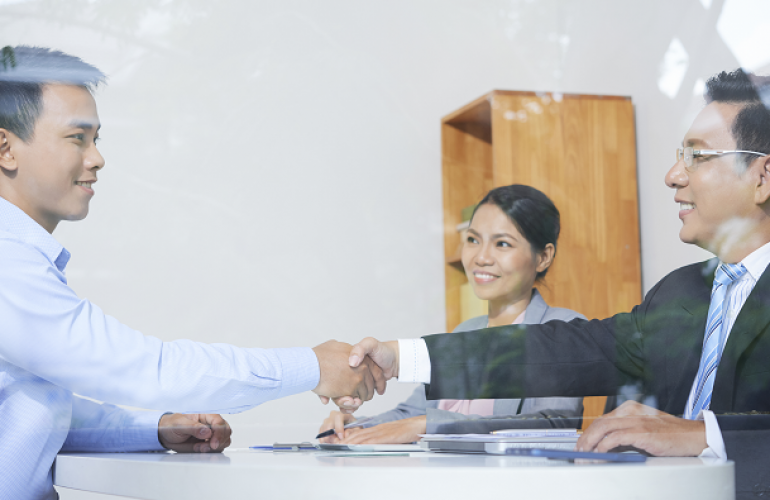 It is essential for job seekers to describe themselves with appropriate and accurate words to give the first impression in the interview. Out of millions of words kept before you, how would you choose to tell about yourself in a way that recruiters in Qatar will want to hire you for the role? Let us discuss some of the vital qualities you may include while sharing information on yourself.
Remember, you should always make your points clear, brief, and include only relevant information. This marks a good strategy in progressing your interview in order to get a job in Qatar.
• Be Dynamic
Employers always will want to hire a person who has a positive attitude towards anything and everything and is full of new ideas, innovation, and energy. Being dynamic means that you are open to adjusting to changes and is willing to adapt effectively no matter the challenges.
• Be Versatile
A versatile employee can swift with any circumstances and can adjust to any changes that may come across. Staffing recruitment in Qatar works that way they hunt individuals who perfectly fit well in the company without taking a lot of time and handle rigorous situations.
• Be Innovative
This is one of the perfect and significant things required for those working in positions that plans in creating and developing new things. A few examples of such job designations are product managers, strategists, marketing managers, etc.
• Be Creative
Becoming creative can probably confuse you as to how you should be creative in order to describe yourself. Many are creative in their own style and could lead you to give a common answer. If you desire to describe yourself very creatively, ensure you quote incidents and have relevant results that support your answer. The best way to do so is by making your resume very creative and linking those with your relevant skills and experience.
• Be Ambitious
Ambitious is yet another strong controversial method to describe yourself. It is a good trait to have but being too ambitious is not good and can be unprofessional. If you think you are ambitious enough, discuss why and how you are ambitious in achieving higher things and can result in an asset to the firm.
• Be Team Player
Becoming a team player is appreciated in all organizations, and can enable the recruiters to choose you for that advantage as you express yourself as a team player and leader. If you are a person contributing regularly and helping others and yourselves overcome, then you are definitely a team player.
• Be Reliable
Reliable workers are one of the biggest benefits to any companies and recruiters look for this quality in their potential hires. If you can describe yourself as a reliable person, relate yourself by supporting with examples and experiences, then the interview and role is all yours.