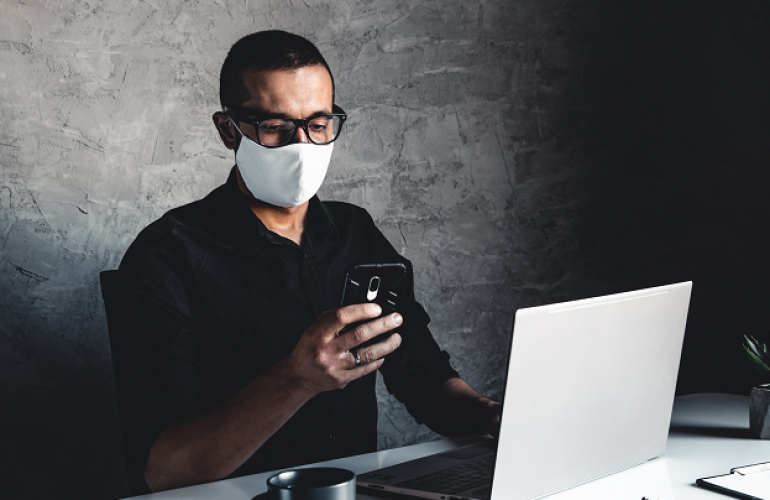 On February 29, 2020 Qatar reported its first case of the new coronavirus (COVID-19). Since then, the State has become part of an increasing number of countries greatly affected by the virus.
The impact of COVID-19 brings a major effect on most businesses. Its rapid outbreak has a significant commercial impact and this will likely to continue if viruses will stay.
​Longer-term changes can be expected, as Qatar assesses ways to become more resilient during these unprecedented times. This will likely include greater use of technology in communications and production.
​According to an article in the World Economic Forum, by 2025, 97 million new roles may emerge and 85 million jobs may be displaced by a shift in the new division of labour between humans and machines.
​In Qatar, the 'jobs of tomorrow' show the continuing importance of human interaction through marketing, sales, and content production roles.
Jobs with the fastest-growing demand in Qatar today will open new doors of opportunities to those with the same skill sets.
​IT consultant jobs are further required as consumers nowadays resort to ecommerce and online retailer shops.
​There is a high demand for jobs in the frontline including doctors, registered nurses, patient care /nursing assistants, and pharmacy technicians.
​Those who are qualified to work in fast-moving consumer goods (FMCG) are also needed. Such skilled individuals are delivery drivers, restaurant workers, food/product delivery drivers, stock clerks, order fillers and manufacturing workers.
​To know more about what jobs are mostly preferred by companies Hiring in Qatar now, check this article: Most In-demand Jobs in Qatar During Pandemic.
​Newly created jobs or existing occupations will undergo significant transformations in terms of their content and skills requirements.
Jobs of tomorrow
​Future jobs reflect the adoption of new technologies and growing demand for new products and services.
​The engineers, researchers, and marketers of today could be the data scientists of tomorrow. However, adaptations to supply chains are also of utmost importance. Therefore, technology in communications and production are presently pivotal.
​Read on to know some of the roles growing in demand. These positions are accessible for people without a college degree or university education.
​The beauty of these jobs is that you don't necessarily need formal education, you can develop the skills that you need online. However, graduate courses still had an important role to play.
• Software Developer
• Sales Representative
• Project Manager
• IT Administrator
• Customer Service Specialist
• Digital Marketer
• IT Support/Help Desk
• Financial Analyst
• Graphic Designer
Staffing services in Qatar like B2C Solutions are seeking for the following roles and the job trends will most likely continue in the post-pandemic future:
Advertising
• Videographer+Editor
• Social Media Marketing Officer
• Digital Marketing Lead
• Graphics Designer
In employment, recruiting and staffing and hr consultant jobs in Qatar, there are opportunities for Corporate Affairs Executive, Technical Recruiter, Recruitment Specialist, and BDM-Staffing (Arabic).
Skills Required
​Self-management skills are essential for a candidate of tomorrow's jobs.
Human interaction in the new economy through roles in marketing, sales, content production and other positions that require "soft" communication skills are also required.
​Most job seekers today are increasingly looking to learn personal development and self-management skills.
Whereas, those already employed possess mindfulness, meditation, gratitude and kindness as among the top 10 focus areas, in contrast to the more technical skills that were in focus in the pre-pandemic period.