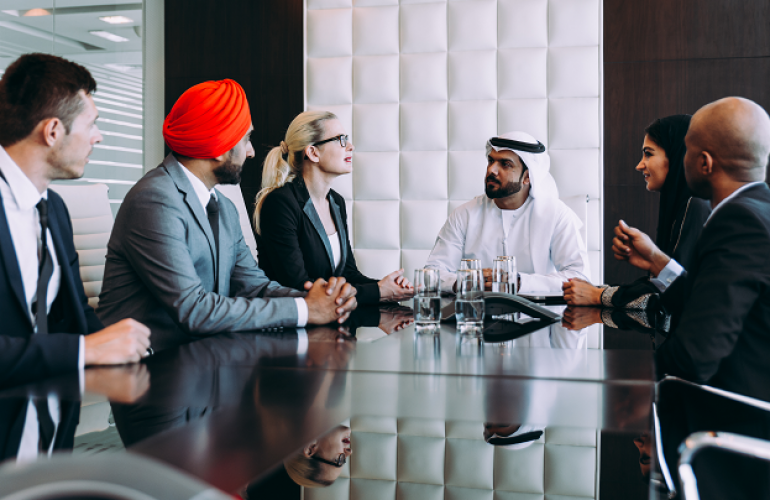 Is your company in need of staff to fill in job positions on a regular basis? Do you often hire people to work for different projects? If yes, then you need a recruitment company specializing in outsourcing in Qatar to speed up the hiring process.
Whether your employment vacancies are permanent or contractual, a recruiter can provide you staffing solutions in Doha for different occupations.
What is Manpower Outsourcing?
Manpower Outsourcing refers to the delegation and transfer of responsibility to enlist the manpower of an outside organization to perform certain tasks such as recruitment, payroll, compensation, and benefits arrangements for potential candidates.
Recruitment companies in Qatar, like B2C Solutions, outsource talents and manpower resources on a fixed term to provide end-to-end HR solutions to clients in both public and private sectors.
At B2C, complete recruitment packages are provided to employers who wish to use its services to supplement their manpower needs in its business operations.
With its specialization in the IT sector and several years of knowledge and experiences, small and mid-size enterprises (SMEs) as well as large corporate firms, rely on this reputable staffing service in Qatar.
Why Manpower Outsourcing is an Important Strategy in Qatar?
Recruitment experts have proven that by manpower outsourcing, companies do not have to worry about hiring expenses, job adverts, and HR consultancy in Doha, among others.
Strong Database of Professionals
B2C has built a strong database of professionals in different fields of expertise who are ready to be outsourced, which can help your organization expedite the process in recruitment.
One-stop Service
This recruitment firm provides flexible one-stop support in terms of staffing solutions, contract staffing operations, and staff augmentation services to local and international clientele.
How Does B2C's Manpower Outsourcing Strategy Work?
Job Description Submission
B2C reviews the details of hiring positions so that it can advise its clients of its capability for the requested posts.
Understanding Required Job Positions
B2C's team of recruitment specialists in Qatar will discuss with its partner employers to have deep understanding on the required roles.
Internal Discussion
The agency organizes an internal team discussion for every member of its sourcing team to fully understand your hiring needs and position details.
Candidate Sourcing
With its internal and external candidate sourcing techniques, B2C identifies qualified talents.
Interview Arrangement
It assists you in arranging online and/or face-to-face interviews and assessment tests to shortlisted applicants.
Employment Processing
Finally, B2C supports you in the candidates' employment process to ensure they get on board without any issues.
With our B2C's talent pools who range from working-level technical staff, all the way to project managers and directors, it could put together a dedicated team who are then deployed to your worksite to undertake your stipulated projects, or to operate your day-to-day operations.