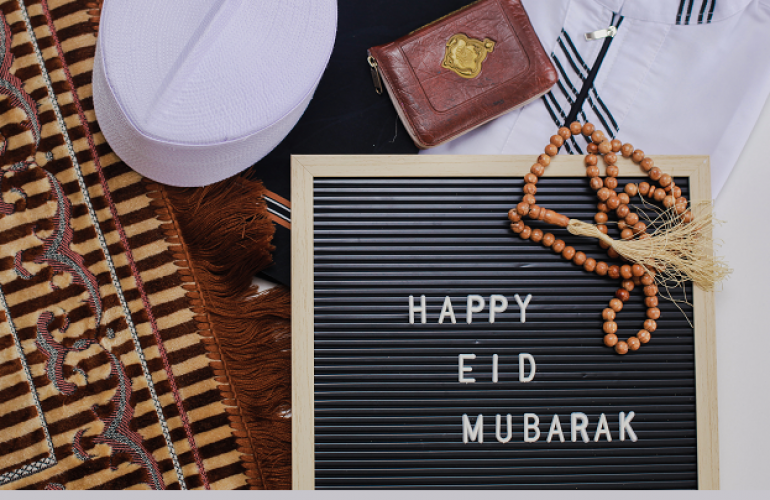 Eid al-Fitr, the "Festival of Breaking the Fast" or simply Eid, marks the end of the month-long dawn-to-sunset fasting of Ramadan and a new beginning for Muslims.
The auspicious occasion gives Islamic believers a reason to celebrate and be determined to carry through the renewed community spirit that they foster during the month.
End of Ramadan is not an 'end' but the beginning of a new journey for Muslims. Ramadan is finally bidding adieu. Eid is here! And, this means opening new doors of opportunities for the residents and citizens in Qatar.
For a fresh start, many employers are revamping their business infrastructures and giving their companies a facelift with a new workforce.
As they realign individual roles in their organizations, these firms consult with recruiters specializing in outsourcing service in Qatar to expedite the hiring process for new talents.
Small and medium-sized enterprises (SMEs) as well as large corporations rely on the best recruitment companies in Qatar for manpower recruitment.
Today, preparations are in full swing as Qatar prepares for the upcoming FIFA World Cup 2022, which also paves way for more offers of employment.
Companies hiring in Doha are partnering with recruiters like B2C Solutions for talent acquisition.
B2C is a trusted HR partner in Qatar that has been operating recruitment and contract staffing services for many years.
Here are the 4 reasons why hiring B2C is essential when hiring your next top employee:
Time, Effort, and Budget
B2C helps you save time, money and effort in finding your next hire. It arranges headhunters and job boards, and invests through high turnover rates to meet your hiring demands.
With the assistance from this recruitment company, you can lessen your expenses and can get you the right talent for the position you're filling within your target timeline.
Market Specialist and Strategic Skills
The recruiters of B2C are experts in scanning, screening and profiling candidates that will definitely fit your qualifications. They are knowledgeable on how to reach potential talents, and they can provide what you need on time. They are also experienced in IT, Finance, Sales, Marketing, among others. Moreover, they are updated with the latest technology, available skill-sets, salary rates, and career expectations.
Recruitment Expertise
Hiring companies receive tons of CVs for each job advertisement they post on social media platforms and job boards. B2C's inhouse recruiters spend a lot of time assessing and interviewing these jobseekers.
With / staffing services/ recruitment agencies/ manpower firms like B2C, you only get shortlisted candidates that are already prequalified for you.
Employer Branding
While B2C's HR team members are exchanging messages and insights with candidates, they share some important information about your company.
They inform the applicants of the real insight of your business like what it's like to work with you, the culture and environment, the benefits that they may receive and other career opportunities you may offer.
As Eid officially starts and Ramadan comes to an end, there are a lot more reasons why big and small companies right now choose to seek assistance from recruitment agencies like B2C Solutions to restructure their companies' missions and visions.
After all, they all have a common goal, and that is to help find the right talents for the success of one another.