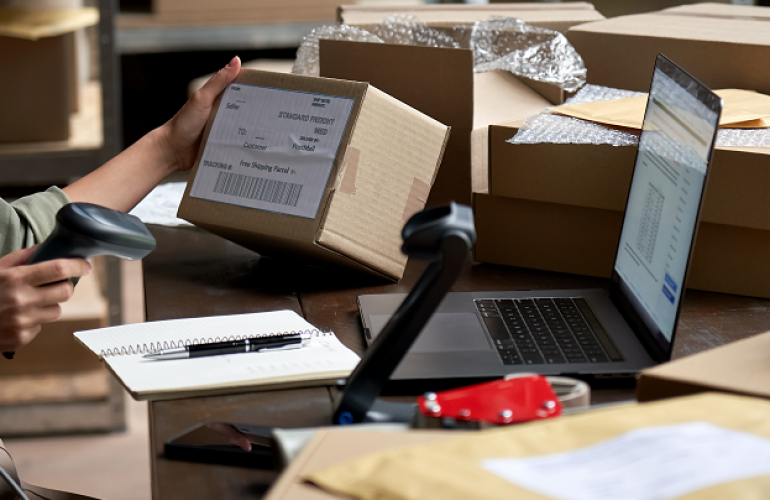 As lockdowns became the new normal, businesses have gone digital to resume operations online. Consumers are making the greatest shift to online shopping. And, everybody relies on e-commerce to stay afloat amid the coronavirus (COVID-19) crisis.
The outbreak has led to a surge in accelerated digital transformation. People around the world discovered the convenience of internet trade and other online activities in this pandemic era.
E-Commerce, food delivery, and frontline jobs are growing during recession. With this, many recruiters are outsourcing in Qatar for workers of online business.
What is e-commerce?
Electronic Commerce (e-Commerce) is the selling and purchasing of goods, products, and services online. This exchange could be:
• Business-to-business (B2B)
• Business-to-consumer (B2C)
• Consumer-to-consumer
• Consumer-to-business
Here are the top must-have skills a staffing service in Qatar, like B2C Solutions, is looking for in the ecommerce industry:
1. Software Development
Businesses nowadays are hiring software developers who can provide the best ROI for their organization. So, if you have the following skills, you have higher chances to be shortlisted:
• Automation
• Customer relationship management (CRM)
• Website design
• Customer service
• Marketing-related functionality
• Specialty in SAP Hybris, Magento, and Sitecore solutions
Demand will remain high for development talent as e-commerce companies look for ways to step up their game from competitors and drive new customers on a large scale.
2. SEO
Search Engine Optimization (SEO) will continue to be a core revenue-driver for e-commerce sites. It allows web crawlers to find your web page easily and expand your reach.
Websites with the top SEO specialists are showing up first on Google's SERP, and driving the most potential clients to their site. SEO skills encompass the following:
• Advertising skills
Planning, execution, and development are needed for an e-commerce advertisement to create an appealing advertising campaign and boost sales.
• Copy or Content writing
Written and verbal communication that involves product descriptions, creativity, and grammar with appealing and interesting content to keep the audience engaged and entertained.
• Marketing Automation
A marketing automation expert can manage the marketing processes and workflows in an automation platform such as MailChimp. This professional worker can help eCommerce retailers in:
- Saving marketing expenses
- Improve customer experience
- Increase conversion
• Email Marketing
Email marketing is one of the most effective marketing tools in e-Commerce. It defines your brand. With this, you get in touch with your existing customer or people who are familiar with your brand.
• Designing
When it comes to e-commerce ads, creativity is highly essential. Graphic designing is crucial in today's modern online marketing.
Skilled designers help companies in showcasing their brand through a creative design. Every commercial ad should be engaging and captivating.
Other SEO skills include:
• A/B testing
• In-depth understanding of keyword use
• Strategic thinking
• Detailed planning
• Expansive data analysis
• Reporting
3. Data Analytics
In an increasingly crowded digital marketplace, more e-commerce retailers now rely on data for their operations. This is why there is a high demand for data analytics roles.
• Expert analyzing mass stores of consumer and internal infrastructure data
• With deep understanding of their customers and how to reach them
• Ability to optimize supply chains, improve operations, and manage various facilities to net more profit
Other kinds of virtual transactions that are opening more job opportunities in Qatar are:
• telemarketing
• online banking
• streaming entertainment
This shift to digital transactions has also propelled growth in:
• delivery
• transportation
• warehouse jobs
With e-Commerce businesses mushrooming nowadays, workers in food service, customer sales and service roles are also needed to sustain the daily basic needs consumption of the community. Jobs in warehousing and transportation are also increasing as a result of the growth in e-commerce and the delivery economy.