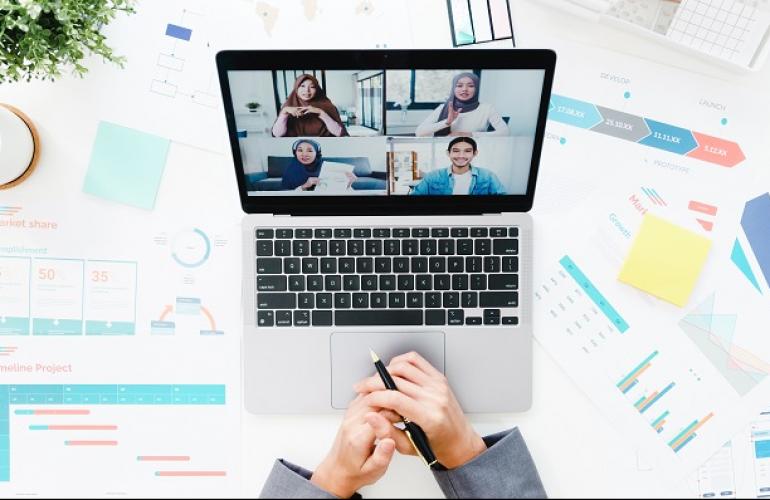 The coronavirus (COVID-19) outbreak that began in February 2020 sent shock waves through Qatar's labor market.
As it rippled through the economy, the pandemic downturn affected the migrant workers. Unemployment rate has surged, causing several expatriates to leave the workforce.
However, many employers today are pushing for employment recovery by hiring more essential workers. They partner with the best recruitment companies in Qatar for immediate talent acquisition to fuel continuous business workflow and stay afloat in the 'new normal.'
Outsourcing in Doha for Remote Jobs
As an impact of COVID-19 on the labor force, employees shifted to remote work.
While it is more practical to note that some jobs that technically can be done remotely are best done in person, staying at home is encouraged by health officials for everyone's safety.
Recruiters that provide outsourcing service in Qatar like B2C Solutions, are hiring only the most qualified professionals to do remote work.
So, if you are a startup, SME, or a corporation in need of urgent manpower, you can rely on this recruitment company in Qatar for a fast staffing solution.
B2C believes that negotiations, critical business decisions, and brainstorming sessions should not lose effectiveness when done remotely. Therefore, this leading staffing service in Doha only shortlists the best candidates who can efficiently perform distant tasks for your company.
Recruitment Process Amid Pandemic
Employers' way of doing their recruitment had already changed radically – all in response to their current needs and to job seekers' shift in priorities. These have led to the rise of new trends in B2C's recruitment solutions and below are some of them:
Home-Based/Remote Jobs in the Employment Market
Most job ads now include terms such as "work from home" and "remote job". Clearly stated on these ads are what's needed from employees (e.g. laptop, good internet connection etc.) and if opportunities are permanently on such set-up or just for the time-being.
The current situation makes job seekers choose safety and security now more than ever.
Social Media Recruitment
Being unable to move freely outside home has resulted in increased usage of social media platforms nowadays.
With people wanting to keep in touch with their long-distance contacts or look into updates, they all go first to their social networking sites (FB, Twitter, Instagram, LinkedIn etc.).
As people are mostly responsive on social media due to the current situation, B2C regularly post job ads on its Facebook page and other social media accounts so they will also stay updated on the latest job openings in Qatar.
Video Interviews
Using different kinds of video communication tools that are readily downloadable online
– such as Skype and Zoom – B2C has made the shift from the traditional face-to-face interview to digital one fast and easy.
The company's team of professional recruiters are trained on how to screen each candidate. They assess how an applicant presents himself during online interviews. Such is necessary in order to gage how effective remote work will be to the potential employee.
On the onboarding stage, B2C recruiters can also speed up the process of new hire orientation and skills learning giving candidates a feeling of physically being present in the training.
Need for Recruitment Speed
Hiring essential workers is the current main focus of B2C. Read this article to know more about this manpower agency's method of selecting skilled candidates today: Why Recruiters are Outsourcing in Qatar for Workers of eCommerce Businesses
Furthermore, as a leader in IT job consultancy in Qatar, B2C has one of the most competitive talents in the Information Technology industry and is leveraging this field to help businesses boost productivity and efficiency in their projects.
The company also has expertise in recruiting essential workers in the digital sector including the following positions:
• Sales Officers
• Senior HR Managers
• PR Managers
• Sales Managers
• Accountants
Fortunately, many organizations can still function during the outbreak with some adjustments — one is through embracing the modern approach of going digital/virtual on all of their processes, be it in sales, human resources, finances etc.
In Qatar, the impact is most apparent in retail, hospitality and airline industries, where workers need face-to-face dealings or travels to do their jobs.
However, the country is gradually lifting the COVID-19 restrictions and this means reopening of businesses that open new doors of job opportunities in Doha to expat workers.
To partner with B2C Solutions for your company's recruitment needs, send an email to business@b2c-solutions.com.
If you are a job seeker in search of construction-related jobs or actively looking for an immediate job, send your CV to jobs@b2c-solutions.com.