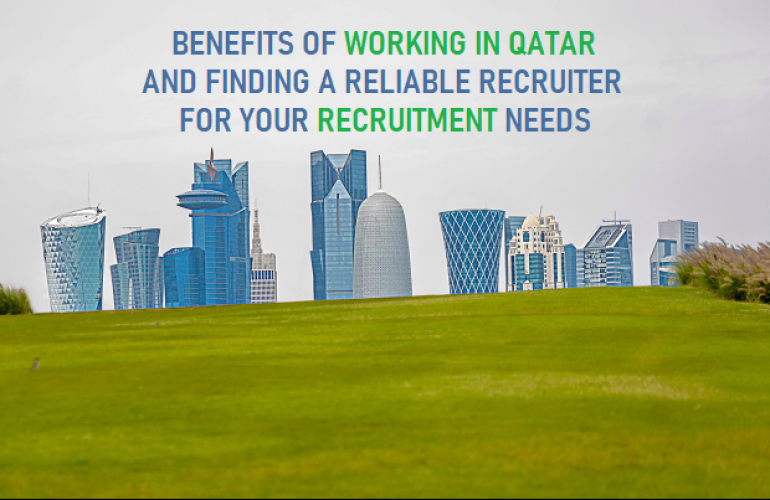 Just recently, Qatar has been announced as one of the top 20 countries in the world for expats to live in 2021, according to InterNations.
The State, which came 17th overall out of 59 countries, made it to the list, with plenty of expats raving about the quality of healthcare services and how safe they feel here.
Qatar was the second-best expat country in the GCC. In the health and wellbeing subcategory, the State ranked 4th, with 92% of expats rating the quality of medical care positively, and 93% of them feeling safe.
It seems expats are satisfied in getting job opportunities in Qatar, too, with 69% giving their overall job satisfaction a good rating, and 51 percent rating local career opportunities positively.
So, why do many migrant workers move to Qatar? Here are some of the perks in working in Doha:
• Tax free salaries
• Great benefits
• Safe city in a stable country
• Warm and sunny all year round
• Fast track to promotion
• World-class facilities
• Diverse race and culture
• International cuisines
• Easy access to other countries with direct flights
• Exciting onward travel opportunities
• Free COVID-19 vaccine for all citizens and residents (Read also: After Vaccination, What's Next? Find Out How Employers are Outsourcing in Qatar for Vaccinated Workers)
Now that you have an idea on what to expect from working in Qatar, the next step is finding the best recruitment companies in Doha to help you land your dream job.
B2C Solutions is a leading outsourcing service in Qatar that offers recruitment assistance for job seekers like you. It also supports employers in their urgent manpower needs.
If you are a startup, SME, or large business, B2C can assist you with end-to-end HR solutions. When hiring applicants, this staffing solution in Doha, carefully reviews experience, qualifications, competency and soft skills to ensure you find your perfect match for the role at hand.
B2C's talent acquisition team focuses on sourcing talented individuals to help take your business to the next level.
Business to Consumer Services (B2C) saves your company's time and effort by short listing candidates for your urgent manpower needs.
B2C is a leading staff augmentation service provider with expertise in Human Capital, catering to:
- End-to-end HR solutions
- Strategic HR consultancy
- Talent acquisition
- Competency development
- Training solutions
B2C's partnership with the biggest names across the country speaks volumes that it is a success syndicate.
B2C Quick Facts
- 70% government clients
- 20+ nationalities hired
- A database of 150,000 candidates
- 20,000+ payroll
Contact its expert recruiters to brief them on the required roles for your company. Find your next employees with B2C.
To partner with B2C Solutions for your company's recruitment needs, send an email to business@b2c-solutions.com.
If you are a job seeker in search of construction-related jobs or actively looking for an immediate job, send your CV to jobs@b2c-solutions.com.