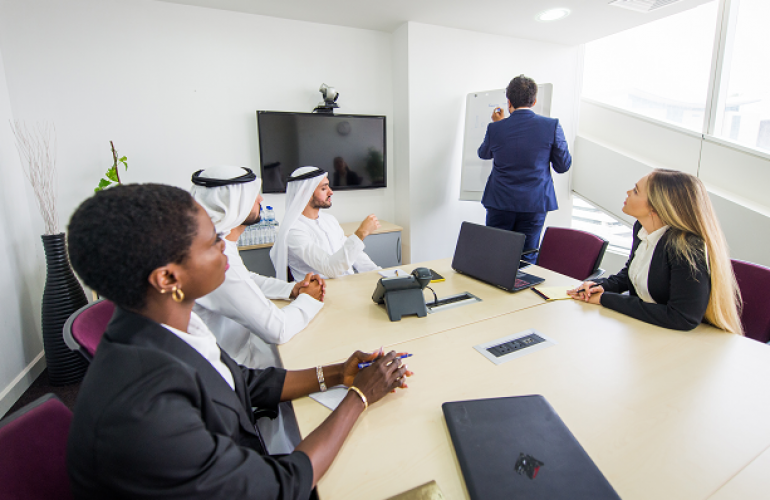 Remember the good old days when all you needed was a local newspaper ad to hire staff? Now, it's just a thing of the past.
Gone are the days when a print classified ad would do the trick. Recruiters need to keep pace with the ever-evolving times, especially in finding new techniques to fill roles.
In this digital era, there's no one-size-fits-all approach to recruitment. It takes time, resources, tools, and skills to apply different strategies in talent acquisition.
With thousands of job sites mushrooming the internet and more hiring opportunities posted daily, finding a good catch of candidates is a tedious task.
Thanks to recruitment specialists in Qatar, like B2C Solutions, who already have a huge head start and set up with the following:
1. Job Boards
Because they're constantly recruiting, B2C's recruiters are able to negotiate great value and long-term contracts with job boards across Qatar. This manpower recruitment firm has even established its own portal for easier and faster job posting. Thus, getting your advert in front of the right people is more convenient with this company.
2. Talent Pipeline
Jobseekers will actually register for agencies with good reputation in the industry. B2C already has a large network of highly qualified candidates to fill in your vacancies.
3. Passive Applicants
It takes both expertise and experience to connect with passive candidates and persuade them to consider a role – using different mediums including social media, email, phone and telecommunications application. Having this broad candidate database leads nicely into our next benefit.
4. Save time
The number one reason why companies hire recruiters? To save time.
Recruitment specialists can end up spending hours and getting to a dead-end headhunt. But, they don't stop until the job gets done.
They take away the hassle of doing the following:
• Screening CVs.
• Candidate communications
• Follow ups
• Initial interviews
• Salary negotiations
• General administrative duties
And, because these are what they are doing on a regular basis, they can do it all faster with their experience and mastery of the process. They know exactly what to look for, the questions to ask, and who to take forward.
They talk the talk and walk the walk on behalf of the employers, giving them time to deal with more important things.
5. Market Knowledge
It is a staffing solution in Doha's job to keep up to date with the latest news, developments, and current affairs in the industry they're recruiting for.
This is why B2C can guide you through the entire recruitment process. Its team of professional recruiters is knowledgeable on salary bench-marking.
They'll know what the 'rate' is right now and the relevant information in Qatar's employment industry.
6. Recruitment Expertise
B2C's recruitment staff knows how to write compelling and attractive job adverts.
They can quickly and effectively screen a CV and sort out candidates in the process.
7. Employer Branding
The recruitment specialists of this leading outsourcing service in Qatar, will represent you professionally throughout the entire process. They will also ensure that candidates will be familiar with your company culture and brand as well.
It's best to have an agency on your side to support you every step of the way.
In cases like the successful candidate gets another offer/counter-offer, B2C's recruiters will help with negotiations and do their best to persuade the (right) candidate to choose you.
Potential applicants are more likely to listen to a recruiter who knows how to earn their trust.
8. Less risk
Of course, you will have to pay a certain amount for their service. But, you usually end up saving more in the long run – consider the end-to-end HR solutions they offer you.
Looking for the best recruitment agency in Qatar? Partner with B2C Solutions for all your hiring needs. Get in touch with them by sending an email to business@b2c-solutions.com.
If you are a job seeker in search of construction-related jobs or actively looking for an immediate job, drop your CV to jobs@b2c-solutions.com.