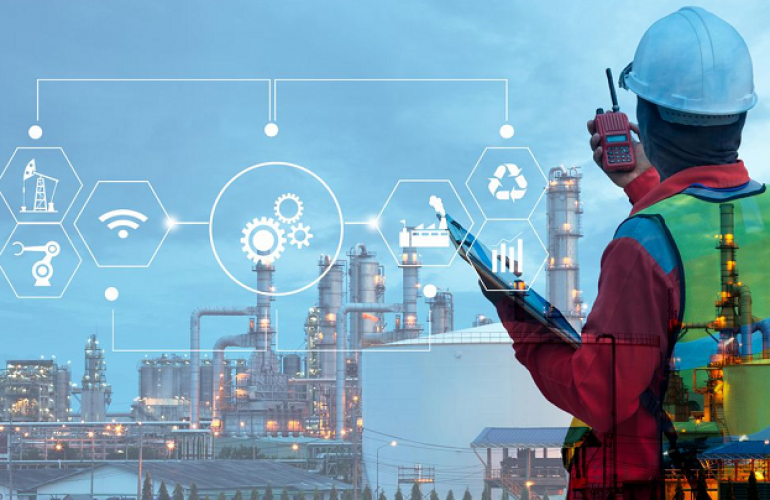 In Qatar, oil and gas constitute the backbone of the country's economy. Both industries have been responsible for a large amount of the State's revenue – giving it one of the highest per capita GDP incomes on the planet.
The tiny peninsula remains one of the most competitive and powerful economies in the region. It has enough funds to build a huge metropolis in the desert and to win the right to host the 2022 FIFA World Cup.
Beyond 2021, growth of the nation's economy will be supported by the projected significant increase in natural gas production. In 2022, its progress will accelerate with substantial financial returns from the big football tournament set on November 21-December 18, 2022.
Nevertheless, the country aims to diversify its sources to alleviate its dependence on its natural resources. The free vaccine program, strengthening of energy prices, and ending the rift with other Gulf Cooperation Council (GCC) countries will support the recovery, added the IIF in a report.
The country also exports crude oil and petroleum products. Its economy is one of the fastest-growing in the world and, unsurprisingly, this means that there are lots of opportunities in different roles, such as geology, engineering and operations.
If your company is in need of skilled workers for the oil and gas industry, B2C Solutions is a reputable staffing service in Qatar with international expertise and local knowledge to optimize your business.
Over the years, B2C has provided a wide range of services to companies in Oil & Gas and Infrastructure. It is a proudly 100% Qatari company with an ISO 9001: 2015 Certification for Recruitment Services and ISO 27001 certified for Information Security Management.
This outsourcing service in Doha has close collaboration with both private and government sectors. With expertise in every phase of the project, B2C can add value to your next project, every step of the way.
B2C is a proven and capable provider of specialized manpower in Qatar, delivering end-to-end solutions for the following sectors:
- Healthcare
- Events & Entertainment
- Information Technology
- Banking
- Oil & Gas
- Engineering & Hospitality
- PR & Communications
- Logistics & Procurement
- Stadium & Telecom Staffing
Here are some of the facts why B2C is a frontrunner in the recruitment industry:
- 70% of its clients are from the government sector
- It has hired 20+ nationalities since its inception
- It holds a database of 150,000 candidates
- It has managed 20,000+ payroll
B2C is a leading staff augmentation service provider with expertise in Human Capital, catering to:
- End-to-end HR solutions
- Strategic HR consultancy
- Talent acquisition
- Competency development
- Training solutions
B2C's partnership with the biggest names across the country speaks volumes of its proven track record in recruitment.
As a trusted firm for job consultancy in Doha, it has partnered with Ashghal, a large public sector firm, and received over 100 candidate profiles from B2C to cover all of its requirements in preparation for FIFA2022-related infrastructure projects.
Meet the local experts and see how B2C can add value to your company. Its team of expert recruiters provides an up-to-date staffing solution in Doha to ensure that you have the right people in place to get the job done.
Today, Qatar is seeking to cement its position as the world's second-largest gas exporter. Given its massive reserves and surging global demand, it also envisions to be the largest exporter of Liquefied Natural Gas (LNG) according to the Institute of International Finance (IIF).
In a statement from the US-Qatar Business Council, this country in the Middle East, has about 12% of the world's proven reserves of natural gas, the third largest reserves worldwide.
In fact, in early February of this year, Qatar Petroleum (QP) announced its investment decision on the $29bn expansion of its North Field. This will allow QP to expand its production capacity from 77 to 110 million tons of LNG per annum by 2025, thus opening more doors of opportunities to expatriates.
Operations are clustered around several main oil fields, offshore and in the largest gas field in the world, the Qatari South Pars project. This brings many job opportunities in Qatar available – for both contractors and permanent workers.
Typical roles in the oil and gas industries include:
• Performance management
• Lead process engineering
• Technical HSE management
• Equipment engineering
• Team leading and offshore supervising
• Gas Turbine Bucket Welder
• Senior Security Analyst
• Security Officer
• Inspection Management System (IMS Manager)
• Rig Mover
• Lifting & Rigging Coordinator
• Drilling Supervisor
• Divisional Fire Officer
• Area Resource Specialist
• Head of Project Evaluation & Reporting
• IT Engineer
Note: Some of these jobs can be very competitive and prior experience in the Middle East is a big advantage but is not typically required.
If you are a job seeker in search of jobs related to oil and gas, or actively looking for an immediate job, drop your CV to jobs@b2c-solutions.com.
Looking for the best recruitment agency in Qatar? Partner with B2C Solutions for all your hiring needs. Get in touch with them by sending an email to business@b2c-solutions.com.