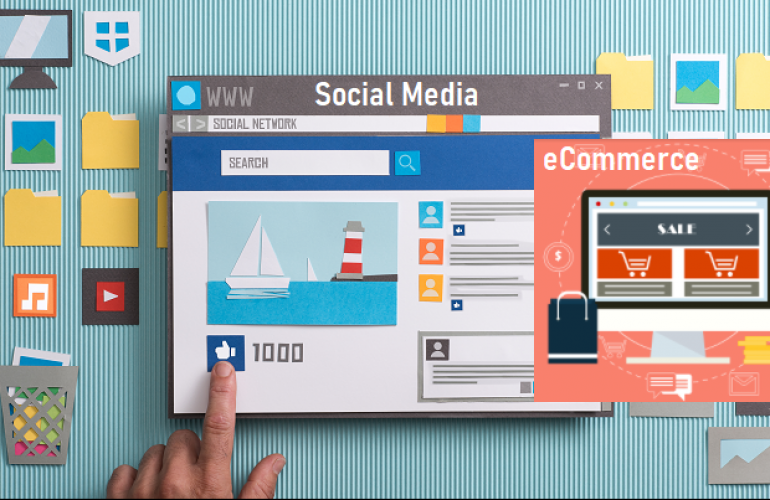 Digital roles, particularly in eCommerce, top the list of jobs on the rise this year. The digital revolution means a career change for many. It also means a big move for companies in Qatar to hire more skilled workers in this industry.
The number of people buying groceries online has doubled since the country has imposed COVID-19 restrictions resulting in temporary closures of some brick-and-mortar shops.
Until now, Qatar has seen a notable rise in digital services and more employers here are now in search of people who are knowledgeable in managing digital services.
If your company is one of the e-commerce businesses who have seen a huge boost due to Covid-19 and in need of a reputable staffing service in Qatar to hire more candidates with digital skills, contact B2C Solutions and get the job done fast.
It takes just one expert outsourcing service in Qatar like B2C Solutions to achieve a successful recruitment process that can propel your business forward during these unprecedented times.
B2C can outsource qualified candidates for your company, whatever your requirement is, including:
Social Media Jobs

Social Media Management Jobs

Community Engagement Jobs

Content Creation Jobs

Content Management Jobs

Social Media Marketing Jobs

Content Strategy Jobs

Social Media Design Jobs

Social Media Management Plan Jobs

Social Media Marketing Plan Jobs

Social Media Optimization (SMO) Jobs

Facebook Jobs

Instagram Jobs

YouTube Jobs

SEO Jobs

Twitter Marketing Jobs

eCommerce Development Services

eCommerce Management Services

eCommerce Marketing Services
People with strong digital skills will have a significant advantage in the jobs market today. From development to marketing, there is a wide range of job opportunities in Qatar in the digital industry. Here are some of the current required positions by most employers today:
Online Marketers for eCommerce Websites
Skilled online marketers who can design, build, and manage eCommerce websites are highly in demand today as most of the businesses operate online since the start of the pandemic.
E-commerce developers with knowledge on dropshipping are also more preferred.
Product Picture Retouch/Edit Experts
Graphic designers who are experts in editing product pictures are required by many companies, particularly for e-commerce stores.
Social Marketing Strategist/Manager
His/her main goal is handling and managing social media accounts including Instagram, Twitter, TikTok, Pinterest, and Facebook.
The task may involve content creation and regular postings to aim for greater engagement and further reach among the audience.
He/she is responsible for repurposing content to FB feed and stories. This person should find fresh engaging content that is consistent with the company's branding.
Staying up to date with new trends, increasing platform engagement (likes, shares, saves, and comments), engaging with users who tagged the company in their posts, as well as replying to every single comment are also the main tasks for this post.
Most of all, he/she must be regularly tracking and reporting analytics as well as conducting hashtag research.
Optimization for PageSpeed and Web Vitals
A consultant with deep experience in optimizing ecommerce pages for Google pagespeed is of great demand nowadays.
Software agencies specializing in ecommerce development using HTML5, PHP, JS, among others, are looking for experts in this field. Their goal is to reach the highest pagespeed and web vitals score while also managing external libraries.
Digital Marketing Consultant
This job requires conceptualizing social media advertising campaigns. The qualified candidate must be keen on the monitoring of Return On Advertising Spend (ROAS) and customer retention rates. He/she must be building campaign strategies for selling online, conducting content posting on social media channels, monitoring the company's brand on social media, creating brand awareness and managing customer engagement on social media platforms.
Social Media Strategist - Instagram Expert
Top-level social media strategists can perform content audits and reports, analyze what is working and what isn't, and then develop a full-blown strategy customized for each platform.
B2C e-Commerce Marketplace Web App Developers
Senior NET full-stack developers for a B2B and B2C e-Commerce web app are also preferred by most companies to work on existing bug fixes and new features, both front and backend.
So, if you found what you've been looking for from the abovementioned jobs that B2C can help you with, get in touch with its expert recruiters today to provide you with an end-to-end staffing solution in Doha.
The focus on technology aligns with the top most in-demand jobs in Qatar today. All of which relied heavily on digital capabilities, including software development, data analytics, digital marketing,content writing, and graphic design.
Looking for the best recruitment agency in Qatar? Partner with B2C Solutions for all your hiring needs. Get in touch with them by sending an email to business@b2c-solutions.com.
If you are a job seeker in search of jobs related to oil and gas, or actively looking for an immediate job, drop your CV to jobs@b2c-solutions.com.