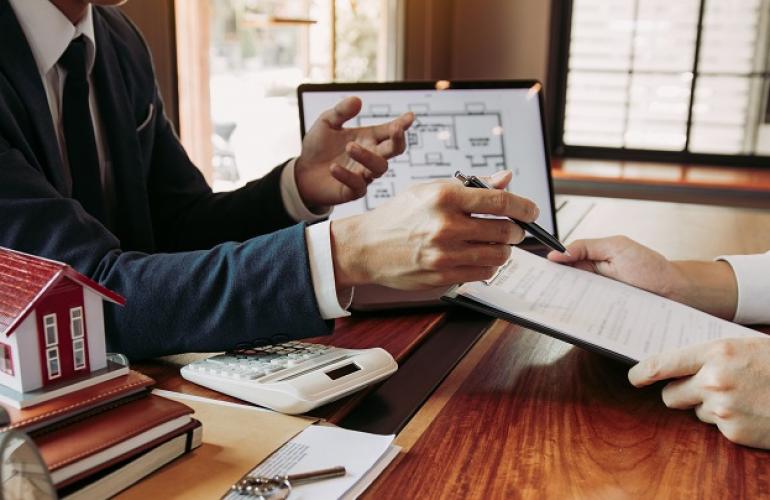 Is your company looking to hire results-driven residential property consultants in Doha who can set your income goals as high as you can dream for your business? There is a leading outsourcing service in Qatar that can help you find the right people for your team.
B2C Solutions is a specialist property and construction recruitment consultancy. With a well-earned reputation in the industry, it specialises in placing talent across the State of Qatar — in both private and public sector organizations.
The company's strategic approach, combined with its enviable black book of contacts and industry experience, allows it to open doors that others can't. It identifies top talents by only putting forward the most qualified candidates.
B2C's property recruitment services cover the entire spectrum of real estate in Qatar. It guides employers who offer job placements for potential applicants who can manage owning, occupying, financing or advising on real estate, construction and engineering. These agents can also deal with developers, investors, consultancies, contractors, funds, banks, and institutions.
Connecting with B2C Makes the Difference
B2C outsource for applicants in the following industries:
• Real Estate Research
• Residential Real Estate
• Commercial Estate
• Facilities Management
• Luxury Real Estate
• Construction
This staffing service in Doha recruits for the following roles within the Real Estate and Property sectors:
• Senior Real Estate Accountants
• Property Consultants
• Property Advisors
• Sale Advisors
• Real Estate Sales Agents
• Telesales / Call Center Agents
• Sales Executives
• Hospitality Managers
• Admin cum Call Center Specialists
• Real Estate Customer Service Agents
• And other positions as per client requirement
The salary range for the above positions are from QAR 3,000 per month. Agents usually receive QAR 10,000 monthly salary plus commission.
What are the qualifications most employers are looking for in a property consultant or real estate sales agent?
• Self-starter
• Impeccable organizational, communication, and follow-up skills
• With genuine interest in building strong relationships with people
Skills and Requirements:
• Excellent English speaker, preferably Arabic speaker
• Excellent knowledge of MS Office and Computer
• Excellent communication skills
• Prioritizing, time management and organizational skills
• Relationship management skills and openness to feedback
• With more than 1 year work experience
• Must have a driving license
As the most trusted company for real estate recruitment in Doha, B2C can provide you with independent sales professionals who are highly motivated and dedicated to serve you.
What are the responsibilities of real estate specialists?
These are some of the most common tasks given to those who are working real estate as agents or consultants:
• Demonstrate a thorough understanding of the local real estate market, follow upcoming trends and direct competition analysis
• Oversee the promotion of property sales on advertisement media and listing services
• Check financial analysis and profit and loss responsibilities
• Prepare and present powerpoints on performance to senior stakeholders
• Capital project tracking and liaison with design and construction teams
• Meet with prospects and clients interested in properties to offer them real estate deals
• Communicate with clients to identify their requirements and choice of property
• Oversee the preparation and approval of documents such as purchase agreements, and lease contracts
• Coordinate the closing of property deals to ensure vital documents are signed and payment received
• Oversee arrangements to give prospective buyers the view of a property before closing deals
• Conduct the inspection of a property to ensure the terms and conditions of sales are met before closing sales deals
• Portfolio performance reviews advising on - renovations, expansions, redevelopment, potential acquisitions and disposals when required
• Provide periodic reports to company management on sales operations and generated returns using CRM systems
• Conduct surveys to identify price of competing properties on the housing market
• Proffer recommendations to buyers and refer them to property consultants who provide legal and mortgage services
• Act as intermediaries liaising between property sellers and prospective buyers to facilitate property deals
• Ensure compliance with housing laws and policies when conducting property deals
• Monitor the property market to identify individuals with interest in property to convince them and secure a brokering deal
• Maintain contact with clients to have opening to discuss future business prospects
• Improve promotional and marketing plan including pricing
• Reviewing pre-opening budgets and phases
• Review operating submissions by operators
• Monthly performance reviews of operators and discuss strategies to improve performance
B2C has a long, successful history of recruiting for the local real estate and property sector. Using this experience, it works closely with property businesses like you to find the experts you need to thrive, from newly-chartered candidates to directors.
This recruitment firm specializing in staffing solutions in Doha has been appointed by several big names in the country such as Ashghal Public Works Authority, Sidra Medicine, and Huawei as their preferred recruitment partner over the years.
Looking for the best recruitment agency in Qatar? Partner with B2C Solutions for all your hiring needs. Get in touch with them by sending an email to business@b2c-solutions.com.
If you are interested in employment opportunities, drop your CV to jobs@b2c-solutions.com.