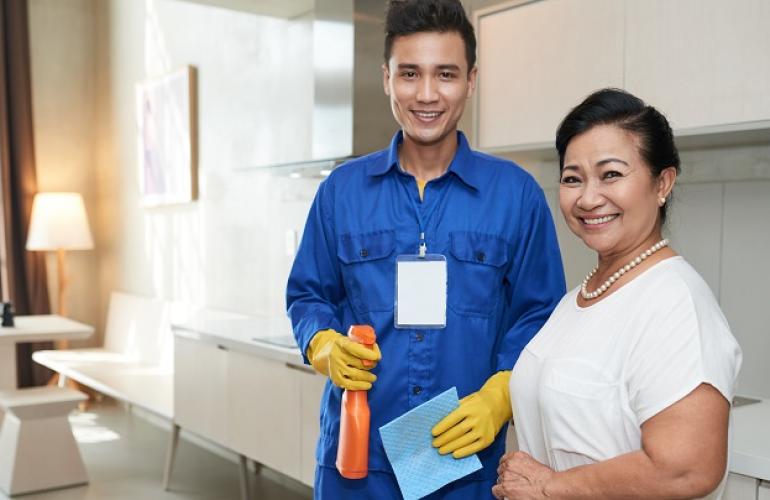 Helper and maintenance staff services are in-demand in Doha, especially for corporate establishments. By partnering with an outsourcing service in Qatar to hire temporary or permanent utility personnel, you can always count on your recruitment needs being fulfilled.
Find a helper, maintenance staff or utility crew service with B2C Solutions. With personal service, attention in regards to the particular needs of clients, strict checking and assessment of candidates is part of this company's work ethos.
B2C is the No. 1 utility staffing agency in Qatar, offering placement solutions to residential or commercial corporations. Its team of expert recruiters consolidate the recruitment, placement, and training of housekeepers, helpers, maintenance workers and more.
This manpower firm helps employers who are searching for full time or permanent, live-in or live-out pros. Its recruitment consultancy services furthermore give nourishment to emergency call outs and temporary workers.
All workers outsourced by this leading recruitment company in Qatar are screened to ensure eligibility for the various jobs on our platform.
Domestic workers and office assistants may be assigned to various tasks. Here are some of the samples of their duties:
Domestic or Corporate Helpers
Building maintenance and household services workers assist in work areas and homes, depending on the particular job. These include:
- Monitor the cleanliness of the house, building, or establishment
- Perform tasks requested by the employer
- Assist in day-to-day operations
- And more
While some helpers are deployed in one home or business exclusively on a long-term basis, many companies contract service work to clients. Some workers experience new environments and must adapt to efficiently fulfill required duties.
Requirements
Housekeeping employees should possess:
- Thorough and high standards of cleanliness
- Stamina: As standing, bending, and crouching for extended periods of time constitute much of the work
- Flexibility to work late hours, often after businesses close for the day
- No educational requirements needed as training occurs on the job. These positions generally qualify as completely entry-level and appeal to applicants with no former work history, though relevant previous experience may increase their chances to be considered for job opportunities in Doha.
B2C Solutions involves specialists who focus on gaining a full understanding of clients' needs and ensuring their satisfaction. This staffing service in Qatar recruits a wide range of candidates for a wide range of clients.
Looking for the best recruitment agency in Qatar? Partner with B2C Solutions for all your hiring needs. Get in touch with them by sending an email to business@b2c-solutions.com.
If you are interested in employment opportunities, drop your CV to jobs@b2c-solutions.com.