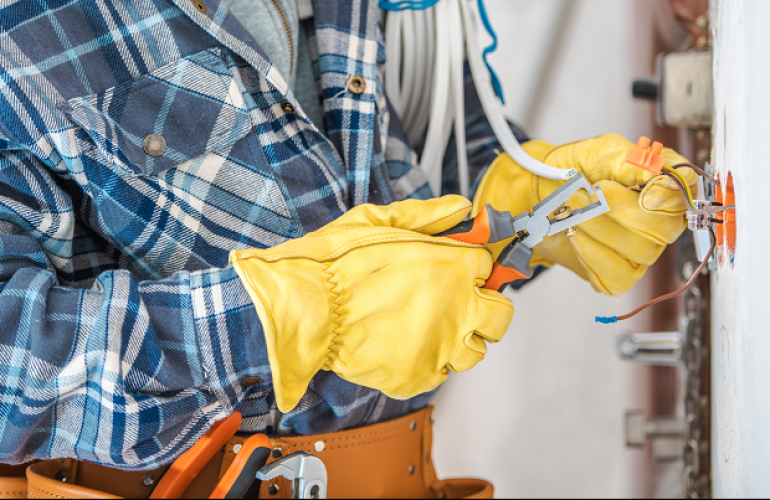 Electrical technicians help maintain, repair, and create the electronic components used in any equipment or device involving electricity. They sometimes work with electrical engineers or on site to keep machinery running well.
If your company is looking for technicians, an outsourcing service in Qatar like B2C Solutions can ensure that only the most qualified candidates are secured by your organization.
For long-term, contract, or interim professional roles hiring across all Qatar, B2C Solutions is the right choice. The company is specialising in start up and established SME businesses. It has been successful in staffing Engineering, Sales, Marketing, Finance and work support roles.
Using the tried and trusted methods of B2C, you can guarantee that Electrical Contractors Recruitment in Doha has a solid foundation. This manpower recruitment firm regularly advertises positions for electrical contractors and electrical technicians.
When you require technicians for varying project developments and electrical installations in Qatar, B2C can provide you the right people. It offers additional services such as:
• Interview Skills Coaching
• Salary Surveys
• Jobs Listings
• Recruitment Campaigns
As a recruitment specialist providing staffing solutions in Doha, B2C has a team of recruiters who know their sectors thoroughly from clients to candidates.
B2C's recruitment consultants are focused on recruiting roles for:
• Electrical Mate
• Electrical Estimators
• Electrical Foreman
• Electrical Improver
• Electrical Supervisor
• Testing Electricians
• Registered Electricians
• Electrical Design Engineers
B2C is the great way for businesses to find potential candidates and for people to find their dream jobs.
Find a large number of temporary, semi-permanent and permanent job opportunities in Doha available with B2C. It actively encourages all electrical contractors to apply by sending their CVs to its team of electrical recruitment officers.
B2C is fast-becoming one of Qatar's go-to agencies when companies are in search for the best recruitment companies in Doha.
With quality recruitment service in mind, this job consultancy expert streamlines its services to ensure that more employers are finding what they need.
Contact B2C now with your recruitment requirements. Get in touch with them by sending an email to business@b2c-solutions.com.