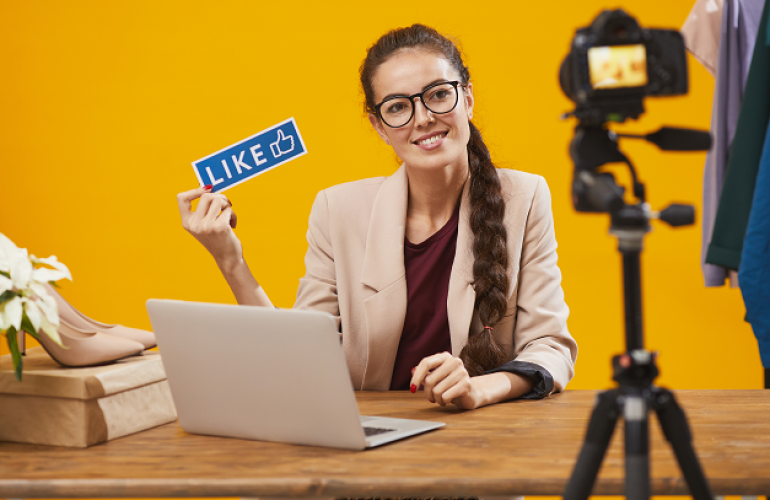 An individual working in the social media unit is probably determined as a huge asset in engaging the audience and bringing a vital attention to the firm.
He or She manages all social media channels, campaigns, members of the team, in obtaining complete satisfaction for its clients and customers.
As opportunities for jobs in Qatar are on the rise, given the possibility for more recruitment due to the upcoming FIFA world cup next year, vacancies have been open for many to be a part of this integral community.
The primary job of a person includes creation of contents that drives their brand or firm and engages with its target audience.
In today's era more people are on social media platforms like Facebook, Instagram and Twitter in order to know what's happening in and around the world.
This is where a social media executive can wisely create eye-catching contents to increase more followers and let them know about the contents produced.
To hire a social media executive with the needed experience and qualifications, it is sometimes challenging to get the right candidate to work down this business.
To be able to recruit the perfect person for a social media position, this apt outsourcing service in Qatar can guide you in the right way.
Having various recruitment specialists over many years of experience, B2C solutions is great source of hiring firm where many employers and companies seek guidance from.
Since its launch in the year 2016, B2C has played an important role in meeting the organizational goals in helping the right individual in the right role.
This recruitment agency has received many accolades including an ISO 9001: 2015 for recruitment management and also an ISO 27001 certification for information management security, which built the trust of many companies to partner with B2C.
Being proud to be known as a Qatari company, they provide free of cost services and operates towards achieving the maximum satisfaction of its clients.
Many high-standard organizations in Qatar including numerous government firms have collaborated with B2C and has received enormous support and 100% satisfaction from this recruitment company.
One of the most standout roles played by B2C is that they shortlist the right individual according to company's need not merely for interviews but also for the job itself.
Some of the responsibilities and skills required for a social media executive are as follows:
• Developing social media content plans that are consistent with the company's brand identity.
• Creating consistent, meaningful content on all social media platforms, including writing and editing social media posts, improving customer engagement, and promoting social media campaigns.
• Managing a high volume of daily social media posts.
• Communicating with social media followers, including responding to queries in a timely manner.
• Developing and managing social influencer programs and attending social influencer events.
• Using analytical tools such as Google Analytics, Hootsuite, SEMrush and Facebook Insights to monitor and evaluate the company's social media presence and performance.
• Preparing monthly reports on social media marketing efforts.
• Suggesting recommendations to adjust the social media marketing strategy for optimal results.
• Staying up to date on best practices and emerging trends in social media.
The experts in B2C firm makes sure the individual applying for the vacancy has the above-listed skills and requirements and can rightly narrow down the best of the bests, which makes the companies or hirers worry about nothing.
To hire the best social media executive and to know more about their offers, contact this apt agency B2C and avail their services as they guide you through the recruitment process.