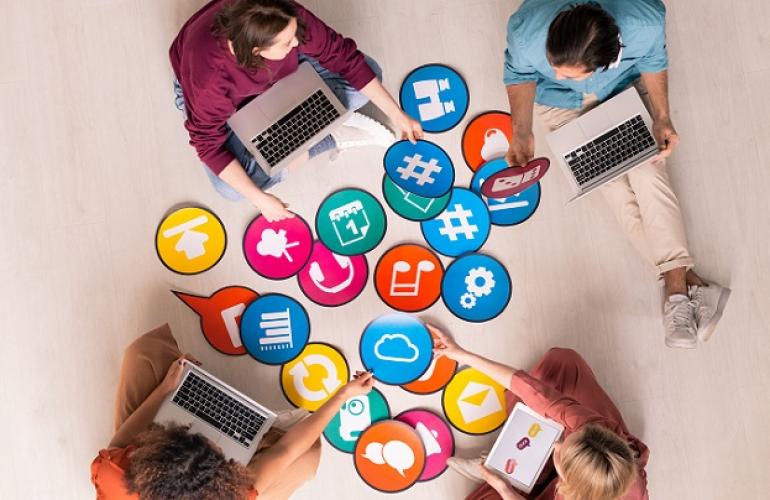 Marketing industry opens more doors of job opportunities in Qatar as people skilled in this field prove to be assets to most companies.
Those who are professionals in this career can identify the strategies and techniques used to attract customers to a business. They grow market share for an organization. They help maximize a firm's profits, and the list is long.
The ever-changing demands and needs of the media and entertainment industries have fueled growth and innovation in the advertising arena.
Reaching your customer in today's multi-platform media environment requires the expertise of a marketing specialist in Doha. When it comes to streamlining processes and operations in the advertising business, efficient and skilled workforce happens to be the prime requisite.
Both large and small ventures are always looking for the most efficient individuals. Hiring someone with this profession is a lot easier with an outsourcing service in Qatar.
B2C Solutions media staffing agency redefines recruitment for its clients in both public and private sectors. As the renowned Advertising Recruitment Agency in Doha, B2C promises to employ only the best candidates, thus adding value to organizations and enterprises.
Why B2C?
• B2C is a full-service agency specializing in:
- employment branding
- career site technology
- recruitment marketing strategies
• The company draws from a deep well of recruitment marketing options to deliver:
- customized and user-focused communication strategies
- authentic employer branding
- award-winning creative
- media plans you can trust
Why Hire Marketing Pros?
• They aid in new product development and critique market trends.
• They determine pricing based on product demand and supply.
• They are experts in creating video, blog, and photo content libraries around stories for business promotions.
• And most importantly, they're campaigns work to raise awareness, build brands, and generate a response.
Media Agency Recruitment
If you are running an advertising company, it is very imperative to use the services of a staffing service in Qatar like B2C.
With the growth of media-related activities in the country, marketing recruitment needs have also increased. Since fresh talents are capable of working in this particular sector, B2C absorbs them in proper placements.
Why opt for B2C Solutions?
Clients think of B2C as a self-sufficient extension of their team. If you wish to know why specialized placements like this recruitment firm are necessary, here are some reasons behind:
• Need of professionally qualified manpower in the advertising and media world.
• Growth of the existing market opportunities
• Emergence of foreign and global investors
• Expansion of the entertainment and film industries
• Rising demands of viewers
• Changes in ideas of consumerism
• Stiff competition in the world of media.
People with a vision and mission towards growth will have obvious opportunities of landing their dream jobs in the marketing industry in Qatar.
Opting for the best advertising recruitment service in Qatar is the best move to have a successful hiring process. B2C is the right choice for your manpower needs because it is a champion of your best interest.
Whether you are hiring for new employees for your company or looking for new career opportunities, you can rely on this staffing service in Doha.
Contact B2C today for your recruitment requirements or job application needs. Get in touch with them by sending an email to business@b2c-solutions.com.