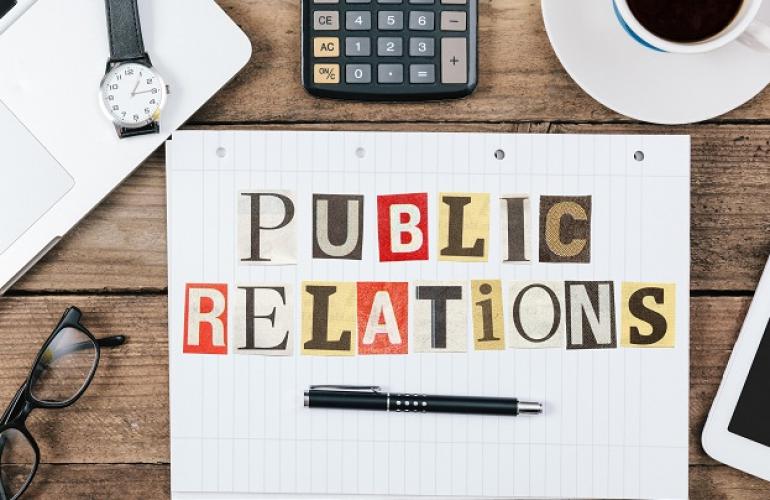 You've probably seen the new advertisement of Apple's latest iPhone model. You might have heard the newly released jingle of Coca-Cola. But, did you know there are people behind the creative concept of those ad campaigns? — The PR Specialists.
Public relations (PR) is the practice of the release and spread of information between an individual or an organization. It is the responsibility of PR officers in Doha to keep the public informed about the activity of a person, business, government agency, or a nonprofit organization in Qatar.
PR professionals are also advertising experts. From guiding journalists to write stories for their clients to handing out free samples at the mall, they find ways to promote their clients' products and services.
Whether it's the traditional media, social media, or speaking engagements, workers skilled in the PR and Advertising fields communicate with their audiences through trusted sources.
With their special skills, it is very challenging to find qualified candidates for the public relations roles. But, with an outsourcing service in Qatar like B2C Solutions, the task becomes easy.
PR and Advertising Recruiters
Opting for PR and Advertising Recruitment Services in Doha is the best move for a successful hiring process.
With in-depth knowledge about the industry along with profound ideas of client requirements, B2C's top advertising recruiters will help you develop a strong workforce.
This staffing service in Qatar is there to give you the manpower your business needs.
PR and Advertising Recruitment Agency
Being an Advertising Recruitment Agency, B2C also functions as an Advertising Jobs Recruitment Specialist. It always has a crystal clear idea of its client's needs and strives hard towards providing them with targeted solutions.
Most importantly, the entry of innumerable players in the media and entertainment sector creates the need for B2C's staffing solutions in Doha. Its PR advertising recruitment consultants can provide you the right personnel for your business.
Since public relations, advertising and marketing are inseparable parts of entertainment and media, building the most appropriate workforce happens to be a prime necessity for organizations. B2C's team of professional recruiters aim at discovering the individual and specific staffing for its clients.
PR is the Persuasion Business. You are trying to convince an audience, inside your building or area, and outside your usual sphere of influence, to promote your idea, purchase your product, avail of your service, or recognize your accomplishments.
Although the coexistence of numerous PR and Advertising Recruitment Agencies in Qatar make the selection process quite tough for your company, it's essential to nail down associations with the industry leaders such as B2C.
Whether you are hiring for new employees for your company or looking for new career opportunities in the PR and Advertising fields, you can rely on this staffing service in Doha.
Contact B2C today for your recruitment requirements or job application needs. Get in touch with them by sending an email to business@b2c-solutions.com.