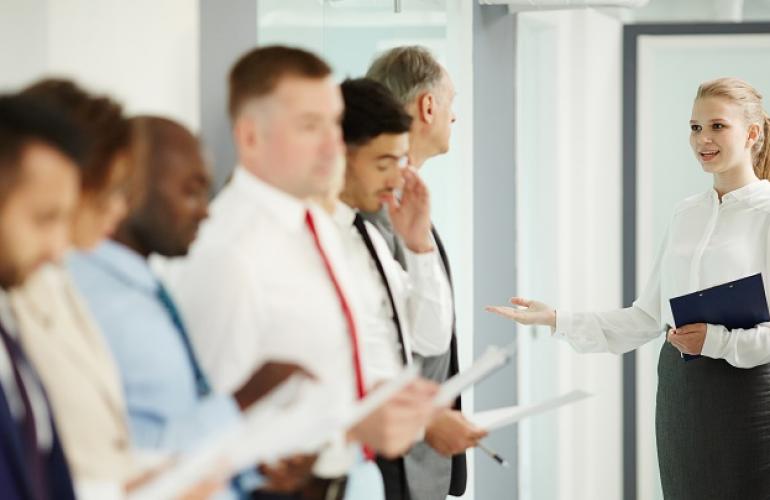 Major shifts in consumer thoughts, preferences, and ideas play a highly significant role in any business. The best recruitment agencies in Qatar know these changes and can bring in new manpower efficiently.
There is always a growing need for potential workers in startups, SMEs or established companies. These aspects clearly suggest the significance of proper and targeted recruitment.
​Apart from its profound experience and unparalleled expertise in choosing the most efficient employees, B2C Solutions has an eye for top talents. It offers 100% satisfaction to its esteemed clientele thus emerging as a frontrunner in providing end-to-end staffing solutions in Doha.
Importance of a Specialized Manpower Agency
​Here are the top reasons for choosing B2C's recruitment consultants services:
​Comprehending critical needs: The ever-evolving and ever-changing demands of the labor market create the need for specific solutions. B2C is aware of the critical recruitment needs for your company, thus proving to be the most reliable manpower agency recruiters specialist in Qatar.
​Support for aspiring candidates: B2C's team of professional job consultants render the most useful support to top talents. Applicants with advanced and unmatched expertise in the roles they are applying for will receive professional support from the agency.
​Services for diverse clientele: From small-scale ventures to corporate establishments, B2C takes pride in its track record of offering unique placement services. Irrespective of the vacancies announced by its clients, it can offer complete assistance to them.
Headhunting and Recruitment for Permanent and Temporary Jobs
​Specializing in headhunting and helping companies recruit the people they need, B2C outsources industry professionals. It can help you employ the most efficient candidates – from sales personnel, to marketing managers, CFO's, IT professionals and more.
What can you use B2C's permanent or temporary staff for?
• Hospitality Professionals
• Corporate and Event Staff
• Chefs of all levels - Executive, Head, Sous, Chefs de Partie, Commis and Demi Chefs
• Duty Managers (LCQ)
• Baristas and Front of House staff
• Catering Managers
• Retirement Home Cooks and Managers
• Activities Coordinator
• Catering Assistants and Kitchen Hands
• Cleaners and Housekeeping
• Grocery and Retail
• Supply Chain and Picker Packers
• Warehousing and Logistics
• Distribution
• Food Production
• Butchers and Bakers
• Picking and Packaging
• Cold Store Staff
• Grocery and Retail
• Pack House Staff,
• Managers (Production, Technical, Floor, Project, Sales & Marketing)
• Coordinators (Project, Electrical, Onsite)
• Hostess, Receptionist
• Admin Executive
B2C can assist you in recruiting the right employees with whom you can grow your business. With vast experience in headhunting and recruiting, this leading outsourcing service in Qatar knows exactly where to find the people you want to join your team.
Contact B2C today for your recruitment requirements. Get in touch with them by sending an email to business@b2c-solutions.com.