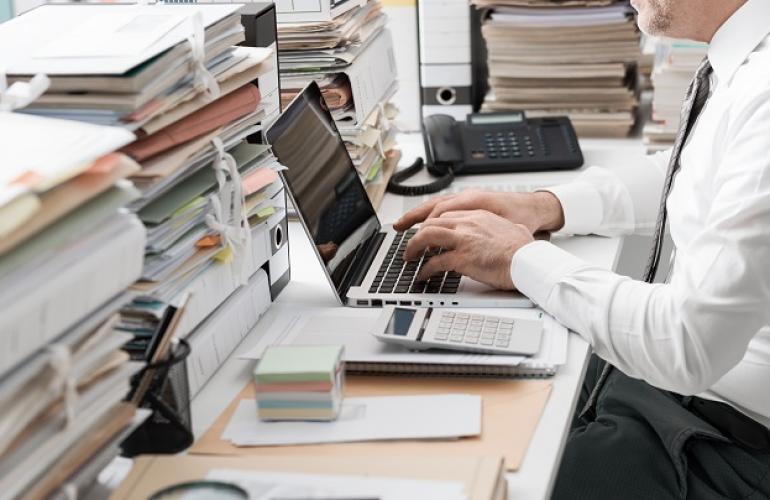 Opportunities to kick-start your career in the middle eastern region can be highly witnessed as Jobs in Qatar are open to many in connections the varieties of job vacancies and benefits offered.
One such position that many firms are willing to look for is the clerk professionals or book keeper, which is quite on the demand due to selecting the perfect fit for the company.
A clerk is an individual responsible for executing administrative tasks to support daily business operations.
Therefore, their main roles include answering phone calls, responding to emails, maintaining an organized filing system and restocking office supplies as and when its required.
Over the years of recruitment by different firms, it is imperative for an employer to approach the most efficient outsourcing service in Qatar to obtain the best candidates.
B2C Solutions is a trusted partner for recruitment of any entities and organizations in the country, which derives the maximum satisfactions of the companies.
Since its launch in the year 2016, B2C has been trusted with many recruitment responsibilities and the experts of this agency has proved its efficiency in the region.
Qatar's reputed organizations and business firms have approached B2C for a solution and it has given its clients cost-free services yet the best results in hiring potential candidates.
Sidra Medicine and Qatar's Public Works Authority along with many other high-profile companies have been a client with B2C and recruited many skilled and qualified individuals for the jobs.
Although the company takes pride in being a 100% Qatari company, with minimum cost and more positive results achieved, B2C continues to play an integral role in hiring management.
The specialists in B2C are skilled in choosing the right person for something more than the interview by hiring him or her to available position.
Some of the main skills required or responsibilities a clerk must carry out in the firm are as follows:
1. RBMS Agent is responsible for facilitating Patient Access by providing Patients required Information and assistance regarding the OPD appointment.
2. The person must be able to work in flexible shifts since on call duties can come.
3. Should be proficient in Microsoft functions like work, excel and outlook
4. Since the person resides in Middle East, in addition to being fluent in English, Hindi and Arabic would be an advantage.
The right agency like B2C shortlists the right one for you according to the wanted skills in the right clerk professional.
If this sounds appealing to you, contact the right partner B2C to get the best staffing solution in Doha for your company.