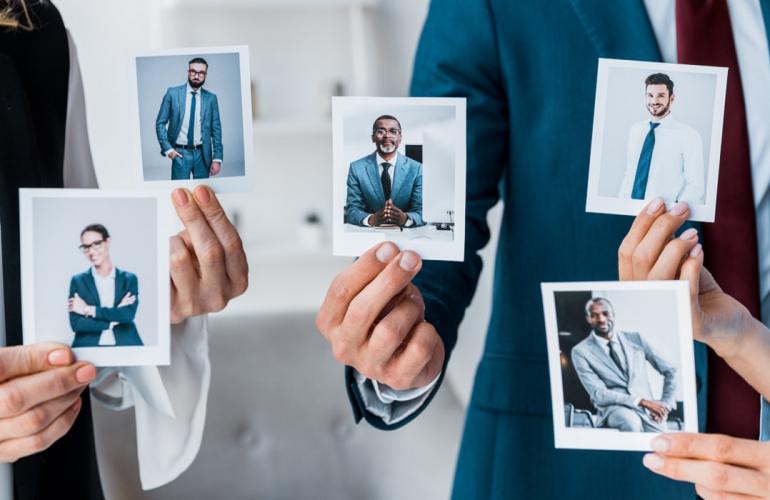 The basic purpose of a recruitment agency in Qatar is to help job seekers find new job opportunities in Doha, while helping companies find the most qualified candidates for their open positions.
Unfortunately, very few people realize all the other benefits that come with having the professional support of a recruiter.
The most effective way to hire the best staff is to seek assistance from an outsourcing service in Qatar.
Job boards, LinkedIn, and local media are great ways to find a wide range of potential employees, but to hire the best talent you will need the help of a job consultant.
Many jobseekers have applied for jobs they aren't qualified to do. Amongst other benefits, using a manpower recruitment firm filters out these candidates, who simply don't have the right skills for the vacant posts.
Partnering with a staffing service in Doha like B2C Solutions can be highly beneficial not only to your hiring managers but to your company in general. Here are 10 advantages you can expect:
Advantage #1: Faster hiring
Getting assistance from B2C will shorten the time it takes to fill your open positions. This company can find candidates much faster than you can.
This recruitment specialist has a vast talent pool in its database, a network of connections to leverage, and access to advanced systems to locate people with those hard-to-find skills you need.
This means that the candidates B2C submits for your review are the ones that fit your criteria. All of these help shorten your time to hire new employees!
Advantage #2: Access to the best candidates
Recruitment agencies have access to a broad range of talented jobseekers. B2C has a growing database of CVs.
Skilled applicants don't have time to search job boards. Instead, they consult with a recruiter whom they can trust to find the right job. B2C will spot technical ability as well as a candidate who aligns with your company values, resulting in a long-term successful hire.
It is important to note that 1 in 3 jobseekers will change a job within their first year. Find the right people with B2C to avoid this costly statistic.
B2C increases your chances to meet with highly qualified candidates. It has access to a large talent pool of pre-screened and referenced applicants. You are only meeting with the ones who have already been carefully assessed and interviewed.
As the No. 1 recruitment company in Qatar, B2C deals with candidates on a daily basis, and it has been expert at interviewing. Through best-practice methods, it understands both its applicants' needs and your requirements to make a great match.
Advantage #3: Save time and money
Using a recruitment consultant is quicker than hiring internally and will save your business' time and money.
B2C collects and assesses CVs, checks references, and filters qualified job seekers using the best interview techniques, so you don't have to.
Build a relationship with B2C. Once it understands your business and goals, it will hire the right candidates in a timely, cost-effective manner.
Advantage #4: Specialist recruitment knowledge
As your company develops, your in-house human resource team may need to conduct complex interviews for job roles they are not necessarily familiar with.
B2C has a better knowledge of technical roles and the skills you are looking for. it is also able to spot transferable skills you may miss.
Advantage #5: Industry expertise
B2C has specialist recruiters for specific industries. Its hiring consultants understand your industry and they will offer industry-specific knowledge of market trends, salary levels, and skills required in your industry.
Industry-specific recruiters like B2C can provide you with skill-specific candidates.
Advantage #6: Focus on serving the client
Most of the work B2C does happens before it gets compensated by employers like you. If no candidate is hired, then no fees will be charged for the work done.
This ensures that B2C is only focusing on providing you with the best possible applicants for your vacant roles – those who are genuinely interested in your job posts.
Advantage #7: Knowledge of the market
B2C gains great knowledge about the sector they work in. It will provide you with valuable insight and professional advice. This is a crucial part of their duty as a recruiter.
When you partner with B2C, you will get ideas of salary rates, available skill sets, career expectations, and everything you may otherwise have never known about.
Advantage #8: Extended reach
Not all the most suitable candidates are actively looking for new jobs. B2C calls them 'passive talent,' and they take a little longer to find.
B2C knows who those people are and how to reach them – another benefit to working with an agency.
Advantage #9: Enable business growth and innovation
If you build a relationship with B2C, it can help your business grow. Its expert recruiters work with companies of all sizes, from start-ups to established corporations, providing recruitment services, training workshops, and outsourcing services.
Advantage #10: This is what B2C does!
The greatest advantage of working with B2C is that this is what it does!
As the most trusted recruitment company specializing in staffing solutions in Qatar, B2C:
• writes compelling job ads to maximise the number of people who apply
• screens candidates to check out the strongest ones early in the process
• works day in and day out to meet your hiring needs
• finds you the top talent you need
Need a recruitment agency in Doha? Partner with B2C today!
It has never been easier to save time, outsource potential candidates, and fill your open roles faster than with the help of B2C's recruitment services.