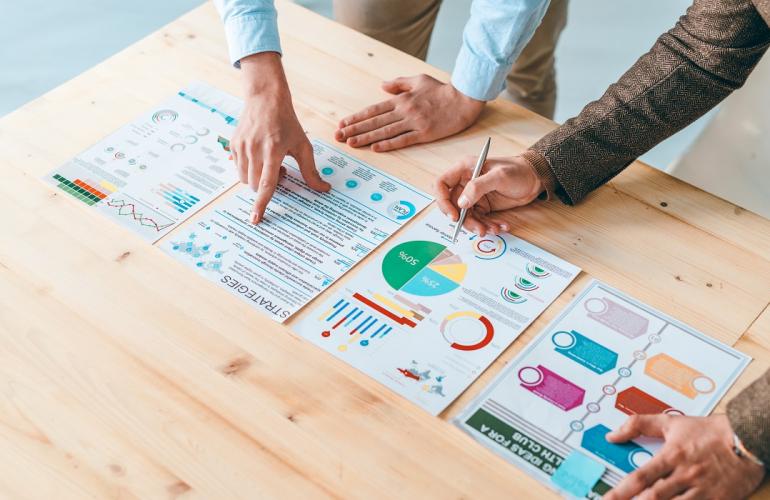 With the tourism boost and infrastructure development, new investment opportunities are emerging in the financial industry in Qatar. With this, financial reform is becoming a major priority for many companies.
Businesses need trusted guidance that can help them make efficient financial decisions, which is why the financial analyst roles are among the most in-demand positions in the country.
If you need the right talents in finance management, B2C Solutions will prove to be your most trusted partner. Its stringent screening processes will help you get the best finance managers in Doha for your enterprise.
With highly professional placement officers and methodical processes, B2C strives hard towards offering the best placement services in Qatar.
Reasons to choose B2C:
The following reasons will compel you to choose B2C's placement and recruitment solutions.
✓ Proven expertise - B2C only outsources candidates with unmatched technical knowledge. Its expertise happens to be the prime reason why it is best known in Qatar. It takes the time to understand your needs, thus offering targeted placement services and finance jobs in Qatar.
✓ Extensive experience - When it comes to building associations with highly experienced Accounting Recruiters, none other than Alliance International will emerge as the true partners. With years of extensive experience, we can surely come up with highly skilled manpower for your enterprise.
✓ Targeted screening - B2C identifies the top talents for your company. It ensures that you meet the shortlisted candidates who undergone its strict evaluations and assessments. This makes the recruitment process easier for you. As a result, you gain the opportunity to hire highly qualified finance managers.
✓ Minimum downtime - As an expert in recruiting and talent search, B2C qualifies as the No. 1 finance staffing agency in Qatar. The company only employs the most qualified financial professionals for you. Its consultants are aware that a delay on their side will affect your business. Therefore, they do the recruitment fast.
✓ Reduced expenses - With B2C, you won't have to conduct applicant interviews and interactions. Its recruiters will take care of the entire process, so you will not have to bear the brunt of additional expenses.
With these service approaches and highlights, B2C promises to take your bottom line forward.
Finance Recruitment Service Offerings
B2C is known for its specific recruitment solutions in Qatar. As a top recruiter, it offers targeted hiring solutions to numerous clients across the country.
As an expert in finance recruitment, B2C employs highly skilled candidates for the following posts:
• Financial planning analysts
• Accounting specialists
• Bookkeeping professionals
• Internal audit officers
• Payroll managers
• Accounts Receivable and Payable experts
• Strategists
Finance Recruitment Agency
With such an extensive and comprehensive service portfolio, B2C emerges as the leading finance expert recruiters in Qatar. B2C is also your trusted agency for CPA recruiters.
​If you are looking to immediately fill open roles with qualified candidates, connect with B2C today!
Hire top finance experts now by reaching out with this recruitment agency in Qatar here.