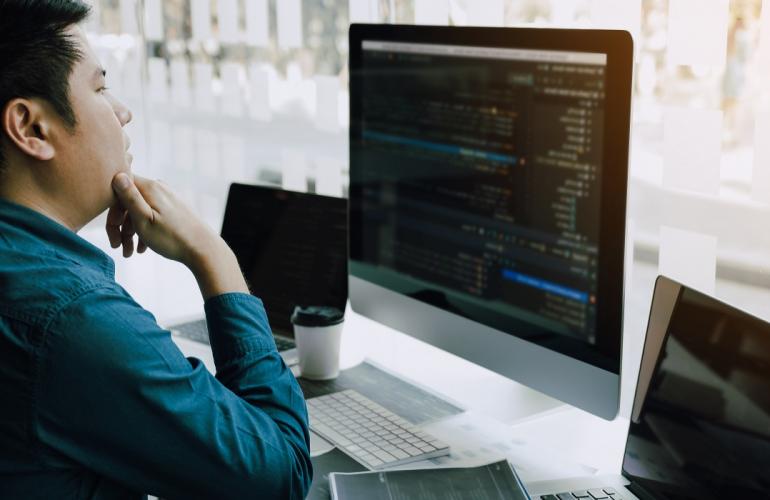 It is the job of a web developer to change web designs into codes and hold every pixel aspect of the layouts. This requires mastery and duty towards the assignment.
Want to hire a professional web developer? B2C Solutions' skilled IT managers are what you are looking for.
This Outsourcing Service in Doha has vetted and handpicked web developers for your needs — so you can focus on your company and leave the hiring task to B2C.
As a recruitment expert, the company provides you with dedicated people who manage your projects on a constant start and convert them into codes.
When you hire a web developer or programmer with B2C, you have various benefits including the right skills of development maintained by a team of IT pros.
Why is B2C a top choice by most digital companies?
✔ Experience fast turnaround time
✔ Avail of low-cost hiring and efficient deliverables
✔ Reach professionals with just the right skills and experience.
✔ Get great applicants fast.
Get unmatched quality from proven independent professionals and specialized agencies. Hire a trusted developer with B2C - the leading staffing solution in Doha.
The company guarantees timely and beneficial coding as it names the right candidate with the scope of capacities for your project.
B2C's web developers go through periodic training and project management workshops. Thus, they know the right way to manage tasks effectively and deal with website developments.
The IT experts hired by this best recruitment company in Qatar are exceedingly experienced and most of them advance in their work.
With unmatched dedication and unwavering passion for its clients, this manpower firm takes pride in being the leading recruiters in the country.
Hire a dedicated web developer and other IT professionals with B2C recruiters today. Contact them today.