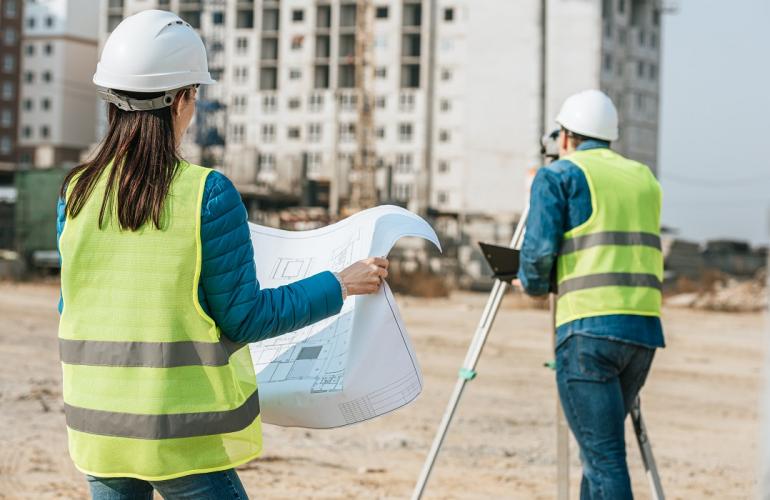 In Doha, employment opportunities are seen increasing with more enhanced and urgent projects in place.
Qatar has become one of the vital job hubs in the world with many developed infrastructures and rising number of expats in the country.
With related to FIFA 2022 and many other arising projects, it has seen a significant spike in jobs in Qatar.
This has resulted in many people coming to the country for further progress and career enhancement in one of the essential Middle-Eastern region.
The primary task of a land surveyor is to hold responsible in surveying the road by measuring precisely and offering relevant data to shape, contour, gravitation location, dimension of the land or its features near the earth's surface for civil engineering and other works related to construction.
To employ the right land surveyor for your company, it is highly recommended to seek help from this recruitment agency in Qatar.
Proud to address themselves as a Qatari firm in the country, B2C solutions has offered the best and cost-free services for all it clients.
Over the years of its launch, B2C has partnered and assisted in recruiting many individuals leading them to the right organizations.
Some of the high-profile companies include SIDRA medicine and Ashghal, who has received a total satisfaction in hiring the right talents.
Offering its clients with nothing but the best, B2C has experts who is experienced in shortlisting the right candidate in all fields.
In addition to the land surveyor, the workers in the firm also specialises in narrowing down people for jobs related to FIFA and other general areas such as IT professionals, Media professionals, Admin secretaries, and many more.
Some of the desired skills or responsibilities by any firm about a Land surveyor is as follows:
• Preparing sites for construction and providing data on measurement to establish property boundaries.
• Researching legal boundaries, measurements of land, and perform mathematical calculation.
B2C works cooperatively with the companies to ensure the apt person is hired and guides the prospective employers accordingly.
To gain more information about their services and offers, contact B2C to hire the right land surveyor for your company.