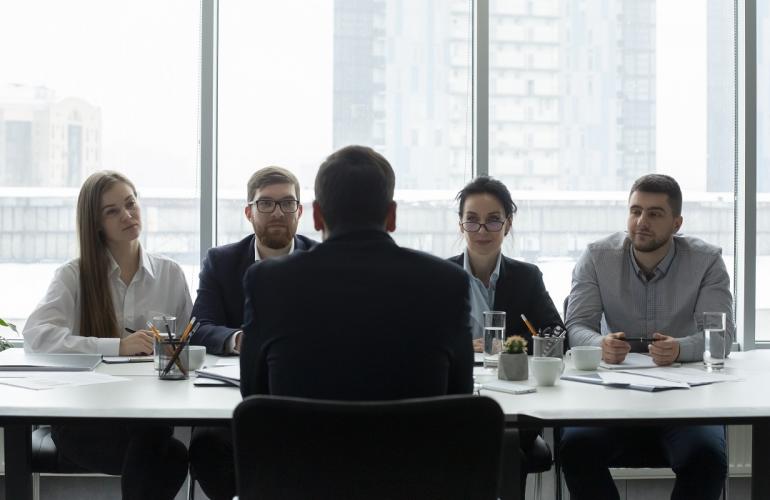 Should you turn to a recruitment agency in Qatar to help you fill your open job positions? The answer is yes.
In today's highly competitive Qatar labor market, finding and hiring the most qualified candidate for your vacant role is quite challenging. This is why many companies consult the best recruitment companies in Qatar, like B2C Solutions, to help them recruit the right people for their open job posts.
Should you do the same? How can a recruiter like B2C help you fill your open job positions?
Here are the three main reasons why you should consult this No.1 manpower firm in Qatar:
✔ Targeted Recruitment
There are many service providers in the country. However, B2C proves its mettle with targeted recruitment strategies.
The company narrows down your job advertising on a specific audience based on differentiating factors like geography, skill sets, or experience.
Focusing your talent acquisition efforts on a specific scope ensures that your vacant jobs are shown only to individuals who qualify the criteria you're looking for.
This job consultancy expert applies a targeted employment strategy that can help you build your brand within a specific niche, increase applicant quality, and lower your cost-per-hire.
✔ End-to-End HR Solution
With crystal clear understanding of your requirements and needs, B2C extends comprehensive placement support to your company.
It partners with you to scope the requirements of your open roles to determine the core skills and qualifications you need. It also has experienced recruiters and a strong reputation within the industries they hire for.
With profound expertise and access to the best recruitment resources, this team of HR consultants has the capability to meet your specific needs.
✔ Best Talent Pool
With B2C, you find the best talent, and receive the right support to maximise your business's potential. It does not only provide people, but it also gives you an asset and support to help your company grow.
As a hiring expert that provides staffing solutions in Doha, the company takes pride in its in-depth knowledge and years of experience.
With such an extensive and comprehensive service portfolio, B2C emerges as the most efficient recruitment company in the country.
It is not just your average placement service provider. Rather, it claims to be your most trusted, dependable, and reliable placement partner.
Whether you're an SME, startup, or a multinational corporation, B2C can help you source and select the right talent through its large database.
If you are looking for the top talents for any job roles, this recruitment agency will render complete assistance.