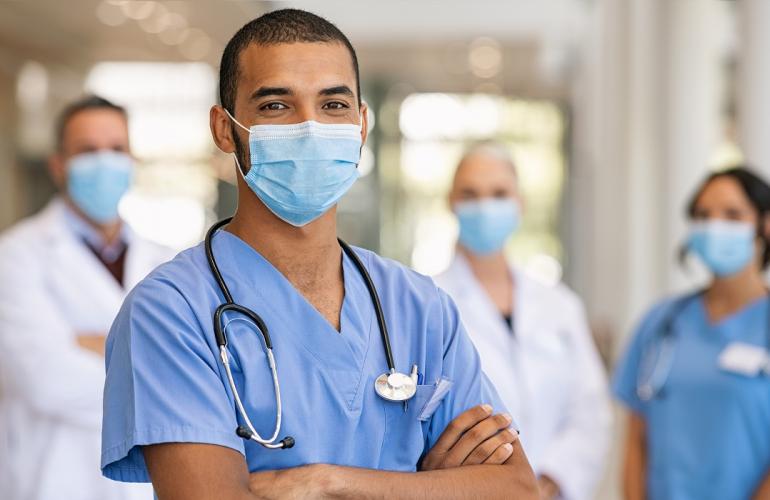 From providing necessary care to affected patients to leading Qatar's public health operations, nurses are playing a crucial role in this pandemic — and as always.
Today, the entire world is still grappling with the impact of the coronavirus (COVID-19) pandemic and aiming for a fast vaccination roll out for herd immunity.
As health care service providers, they have a significant contribution in fighting the coronavirus (COVID-19). They work around the clock to protect the community.
However, hospitals are facing critical shortages of nursing staff nowadays. Thus, addressing the needs of more medical practitioners is essential.
Many organizations, professional associations, health care systems and other entities in Qatar are now hiring more nurses because of their many roles and contributions in advancing the health and welfare of the people in the country.
Whether you have an immediate need for nursing professionals, or you're projecting a need in the future, partnering with a recruitment agency in Qatar is your best move.
B2C Solutions solve nurses staffing challenges. It offers you fast and reliable nurse recruitment solutions.
With its strong and continuous working relationship with SIDRA Medicine for the past 6 years, B2C has set the standard as Qatar's No. 1 outsourcing service in Qatar, placing several medical experts in both government and private sectors.
The company's team of professionals will help you find the nurses you need, ensuring a smooth transition for all parties.
As as the best medical staffing service in Doha, B2C can provide you with:
• Highly skilled nurses who will arrive at your facility, ready to work and support you with long-term success.
• Medical professionals who can give first-rate care and help your facility overcome its most critical nurse staffing challenges.
B2C's nurse recruitment solutions are guaranteed cost effective compared to traditional recruitment and staffing solutions in Doha.
Contact B2C today with your specific requirements and its experienced team will manage all aspects of the end-to-end hiring process.
Need nurses in Qatar or candidates for any job roles? Let B2C know!