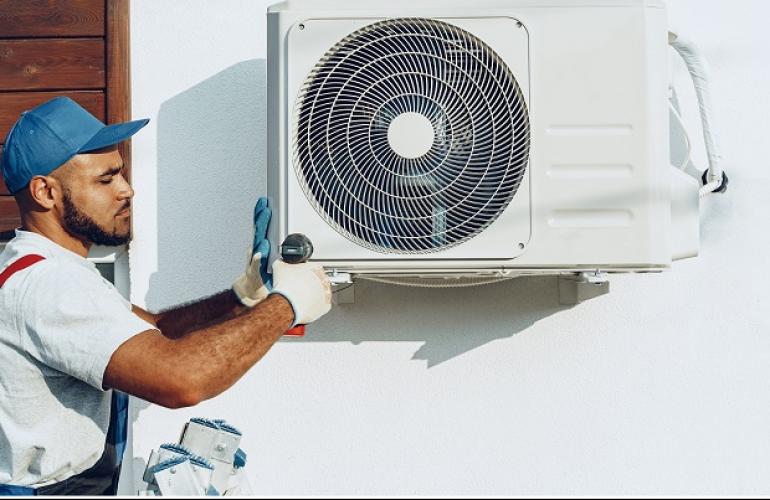 Gulf countries including Qatar is vital to hire individuals experienced in operating fans and AC because of the frequent usage of the cooling devices.
To beat the summer and heat, people in the Arab region always prefer staying within the confined area where the temperature is cool.
Since the outer areas are expected to be very hot especially during the summer season, to be in a room filled with AC is what comes to our mind right away.
Hence the scope for jobs in Qatar like AC technicians are high in demand simply because its difficult to live in the middle eastern region without the cooling devices.
Albeit it seems like an easy task to recruit for high demanding jobs like technicians, when it comes to recruitment its quite challenging due to its profession and getting the right person for the task.
However, over the past 5 years, a trusted manpower company in Qatar has guided hundreds of organizations in the country by employing the right individual.
Providing its clients with 100% satisfaction, B2C solutions does their work effectively with relatively cheap price.
This is executed to increase growth of every individual firms under the recruitment agency by deriving the best possible solution.
B2C is a leading Qatari management and has got their names wider and more popular for its outstanding services in the recruitment field.
The company has also received numerous reputable certificates like ISO 9001: 2015 for recruitment services and ISO 27001 certificate for information management system.
With their experience, B2C staffs ensures a great number of clients are recruited to the companies who seeks them and thus the agency plays a significant part.
The firm also has an amazing database of their recruitment services which has been well lauded by many individuals, employers, job seekers and companies.
The excellent track record shows that in the past years, over 150,000 individuals were placed to different companies, including expats from over 20 countries and clients to government firms with 70% and above.
B2C guides every company and job hunter likewise and helps them connect with each other by providing effective services.
B2C helps recruiters shortlist the right individual by carefully outlining the skills and qualifications of the potential candidate and matching them with the company's goals.
Some of the skills required by an AC technician especially in Qatar are:
• You must be an expert for installation even during an emergency.
• Must be aware of all the maintenance work of an AC.
• Should have the qualities of operating within the time given.
• A good knowledge of repairing and working on it under pressure.
• The potential candidate must be a good team player solving every issues.
Having these in mind, a recruiter will inevitably hire the best person in town and to get more information regarding that, it is highly recommended to contact B2C.