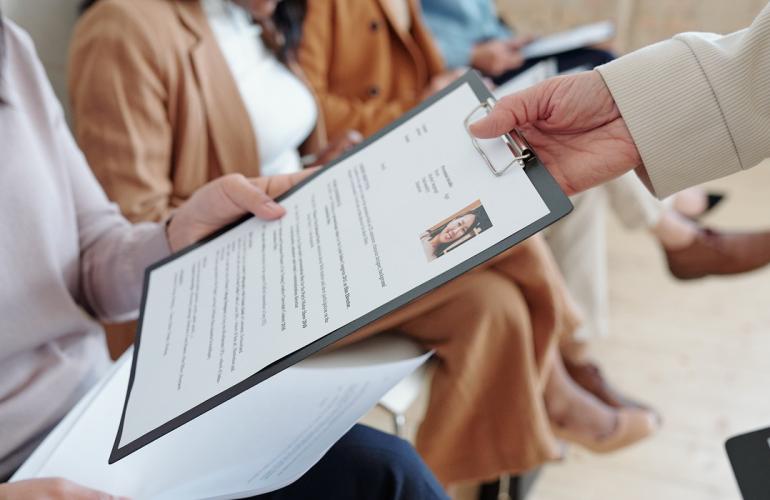 Are you an employer in Qatar seeking to hire the most eligible person for your company but has lots of doubts on how to effectively implement it?
This article is guaranteed to provide all you need as it will elucidate which agency is the most appropriate to approach while hunting for a job seeker.
Although this article helps more recruiters hiring a GM-staff, this could benefit every other employer for their jobs in Qatar.
GM-Staffing is an essential component in a company due to its effective and important role played in each firm.
Some of the skills required by the GM are as follows:
• Intensive knowledge of local market conditions and area.
• Capable to work with multi culture/nationalities.
• Maintain punctuality and professionalism.
• Fluent in English - written and spoken.
• Create, innovative mind-set, and leadership personality.
The skills needed by the potential candidate is outline and made known by the experts in this recruitment agency in Qatar.
Having extensive experience partnering with Qatar's leading organizations, B2C solutions is one of the reliable agencies in the gulf state.
B2C has achieved an ISO certificate 9001: 2015 for recruitment services and ISO certificate 27001 for information management system.
The qualified and well-experienced recruiters in the firm makes sure the best person in town is hired for the right job.
Operation Management to be implemented by a GM are as follows:

· Seek, recommend, and gain approval for effective B2B operations strategy, ensuring it is consistent with the business requirements.
· Improve customer satisfaction through sharing the clients' feedback with senior management.
· Develop on conceptual ideas, procedures, and processes to enhance area efficiency through exploring new methods and systems.
· Develop a good rapport and confidence. Intent is to reduce the response time from internal teams to get the required inputs.
· Constant interaction with CxOs, Senior Leadership, and other stakeholders as required.
· Prepare and review customized reports that go to senior management and other stakeholders periodically.
· Contribute to the company communication plan through preparing of relevant reports, presentations, and documents.

GM Staff Management are as follows:

· Improve team performance through exploring individual's Strengths Weakness Opportunities & Threats (SWOT) and recommending relevant coaching and training to meet business objectives.
· Encourage teamwork performance through recommending of reward incentives and annual promotions.
· Share knowledge and expertise with the team.

Other Management to be carried out by a GM are as follows:

· Contribute to the company communication plan through attendance of regular team meetings, events, and preparation of requested reports.
· Work in accordance with the guidelines set by the organization.
· Study & Coordinate with other support departments and obtain required inputs from Commercial, Finance, Risk & Contracts departments.
· Proactively take responsibility for self-improvement by staying well-updated of developments, knowledge, and innovations in the field of expertise.
· Share knowledge and expertise with peers.
The desired Qualification & Requirements to be selected as a GM in Qatar are as follows:

· Bachelor's degree in business administration or similar discipline from recognized institution.
· 5 -7+ years of experience in B2B or similar sector with strong business management skills.
· Impressive, demonstrable track record and skills/experience gained within a similar position(s), at a similar level.
· Credible and confident communicator (written and verbal) at all levels.
· Research, analytical, and project management skills.
· Impressive presentation negotiating and influencing skills.
· Proven strategic aptitude and ability.
· Ability to work collaboratively with others to provide a high-quality service.
· Numerate with strong analytical and problem-solving ability.
· Excellent project management skills.
· Hands-on approach, with a 'can-do' attitude.
· Good IT skills e.g., Microsoft Office advanced levels of Word, Excel and PowerPoint and Outlook.
· Excellent Analytical skills
· Technology management capability
With these above mentioned requirements, B2C guides you in finding the perfect talent for your company.
More information and offers can be available when you contact B2C as they play the right role in recruiting eligible individuals.