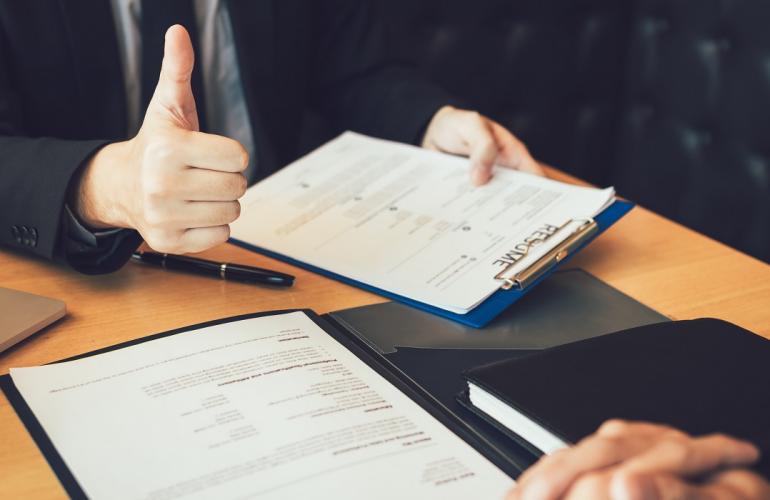 All businesses want to work with the best recruitment agencies in Qatar. But, they are spoiled for the tedious task of finding the right choice.
Your safest bet is to go with an agency with a big list of existing clients and years of experience under their belt, like B2C Solutions.
To prevent you from being stung by subpar agencies, partner with B2C.
Every business, including yours, needs an best manpower company in Qatar to hire the most qualified people for your company.
Why B2C?
B2C is a proudly 100% Qatari company with an ISO 9001: 2015 Certification for Recruitment Services and ISO 27001 certified for Information Security Management.
Who We Are
In 2015, B2C opened its doors for business in Qatar, with a mission to connect to the country's leading firms in need of stand-out talents.
B2C Quick Facts
- 70% government clients
- 20+ nationalities hired
- A database of 150,000 candidates
- 20,000+ payroll
B2C is a leading staff augmentation service provider with expertise in Human Capital, catering to:
- End-to-end HR solutions
- Strategic HR consultancy
- Talent acquisition
- Competency development
- Training solutions
What We Do
B2C is a proven and capable provider of specialized manpower in Qatar, delivering end-to-end solutions for the following sectors that demand transparency:
- Healthcare
- Events & Entertainment
- Information Technology
- Banking
- Oil & Gas
- Engineering & Hospitality
- PR & Communications
- Logistics & Procurement
- Stadium & Telecom Staffing
Our Clientele
B2C has built a trusted reputation and extensive experience in recruitment and manpower supply to the satisfaction of its long list of high-profile government clients in the State.
Its strong and continuous working relationship for the past 6 years with SIDRA Medicine speaks for itself.
Ashghal, a large public sector firm, received over 100 candidate profiles from B2C to cover all of its requirements in preparation for FIFA2022-related infrastructure projects.
Taking a multi-faceted approach, B2C's staff augmentation services to Huawei Qatar covers a broad spectrum of its operations, technical logistics, and administrative functions.
B2C's partnership with the biggest names across the country speaks volumes of what it is capable of as a staffing agency in Doha.
Future-proof your company. Supercharge your career. Contact B2C today!
For Business Enquiry: business@b2c-solutions.com. For Job Enquiry: recruiter@b2c-solutions.com. Visit www.b2c-solutions.com for more details.