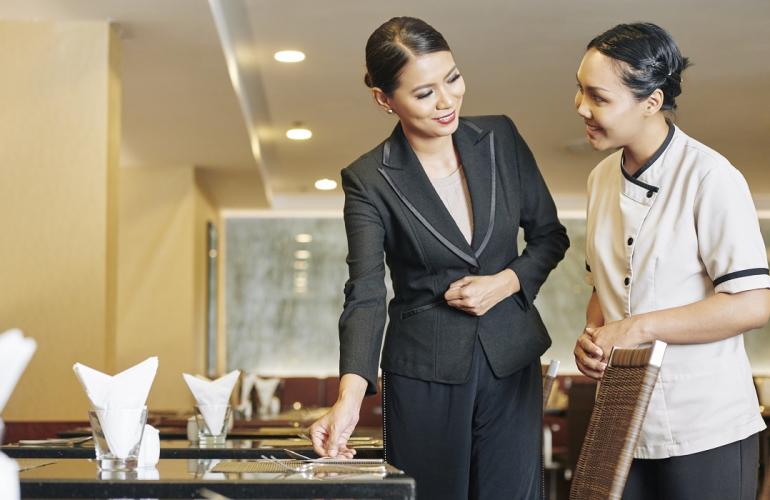 Qatar 2022 FIFA World Cup™ is sneaking in and this means more job opportunities in Qatar for tourism and hospitality.
Qatar is expecting a staggering 1.5 million visitors to arrive in the country for the world's biggest football tournament.
According to the Ministry of Foreign Affairs (MOFA), countless opportunities have emerged, and will continue to emerge, from Qatar hosting the World Cup – for individuals and businesses, inside the country and overseas.
The State welcomes all enterprises that wish to help deliver the infrastructure for an amazing tournament that leaves a lasting legacy of sustainable economic, environmental, social and human development for Qatar.
Qatar's preparations to host the event present an unprecedented opportunity for local, regional and international businesses, especially for tourism and hospitality.
On-Demand Staffing in Qatar For Restaurants, Hotels, and other Businesses for the FIFA World Cup Qatar 2022
Hiring a great talent pool to answer the demand for manpower on the influx of visitors requires an expert in staffing solutions in Qatar.
B2C Solutions supplies the most qualified candidates to its clients. The company specializes in recruitment processes and consultancy based services.
Make sure you understand how to select the best manpower company in Qatar that will help you meet your hiring needs and goals both now and in the future.
How B2C Works
Whether in need of hotel, restaurant, banquet servers, or any other tourism and hospitality staffing workers, B2C offers different options to fill its clients specific needs.
Depending on positions, the needs of your hotel, restaurant, organization or event, and your finances, temporary staffing or direct hire might be the right choice for you.
Who B2C Works With
B2C's client base for hotel, restaurant or banquet servers ranges from venues with a regular need to one-time clients who need staff for a specific event. This outsourcing service in Qatar works with hotel ballrooms and event spaces as well as catering companies and restaurants.
Contact B2C with your specific needs and it can offer an ongoing contract or one-time pricing for your business.