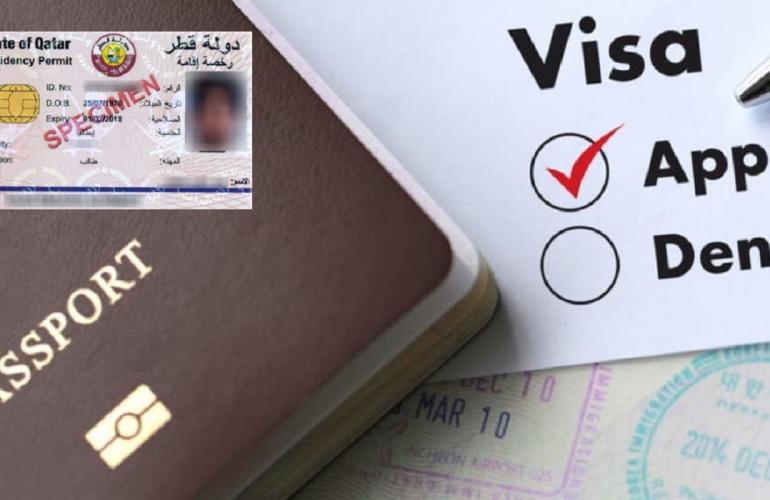 Qatar is a melting pot of cultures. Visitors come to this country from all over the world for different reasons, such as work, study or tourism, via the available types of visas issued by the Ministry of Interior (MoI).
However, according to Hukoomi, Qatar's e-Government portal, some of the people come for residence for the same purposes, and this requires obtaining a residence permit according to the reason of stay for each in Qatar, while making sure to meet all the requirements specified for issuing the permit. There are also people who spend years in Qatar and eventually get a permanent residency in the country or citizenship, in some cases.

If you are seeking to obtain an entry visa to Qatar or a Qatari residence permit, always make sure to check all necessary details and terms to get the required approval.
When you are looking for jobs in Qatar, make sure you select the best manpower company in Doha that will help you meet your hiring needs and goals both now and in the future.
Entry Visas to Qatar
The types of visas issued by the Ministry of Interior (MOI) differ as per the purpose of visit. Here are some of the important types of visas issued to those coming to Qatar:

Tourist Visas
There are three types of tourist visas, namely tourist visa (upon and before arrival), tourist visa through employer and tourist visa through Qatar Airways or hotels.

Business Visa
A business visa is issued to those who come to the country for business and investment purposes. This visa is valid for one monthly only and it is non-extendable.

Investor Residence Visa
The investor visa is granted to those coming to the country for investment. They have to submit a good conduct certificate issued from the competent authorities and proof of passing medical examination, along other required documents.

Educational Residence Visa
The Committee Reviewing Recruitment Applications at the Ministry of Interior (MOI) grants the educational residence visa to expatriate students seeking to complete their studies in Qatar.

Family Visas
Family members can be invited for visit or residency via the family entry visas service.

For more details, check Visas article on Hukoomi.
Residence Permit in Qatar
The State of Qatar grants the residence permit to expatriates who have entered the country with a visa number and no previous QID number. As for those who have brought their family members, they can use this service as well to issue residence permit to them, besides following up on the applications easily.

If the terms to issue a permanent residence permit in Qatar are met, the resident can submit a request to himself/herself and the dependents of this resident to benefit from the advantage granted to permanent residency holders, and it is possible first to inquire about the eligibility for permanent residency via easy steps.

For more details, please check the article related to Permanent Residency, in addition to Residence and Work Permits on Hukoomi.
Once you get a work permit in Qatar, you may consult B2C Solutions for your job applications. Or, if you are a company in need of new staff, this outsourcing service in Qatar has a network of talents that allows it to offer a more qualified pool of workers.
Qatari Nationality
In other cases, the State of Qatar grants the Qatari citizenship to those who meet the terms specified in accordance with Law No.38 of 2005 on Acquisition of Qatari Nationality.

In all cases, it is better to check the types of visas issued by the State of Qatar and the terms for obtaining residency or citizenship to choose the best option to you and your family members.
For more job openings, contact B2C, the no. 1 staffing service in Qatar. Get all your recruitment or employment needs sorted with B2C's professional recruiters today.