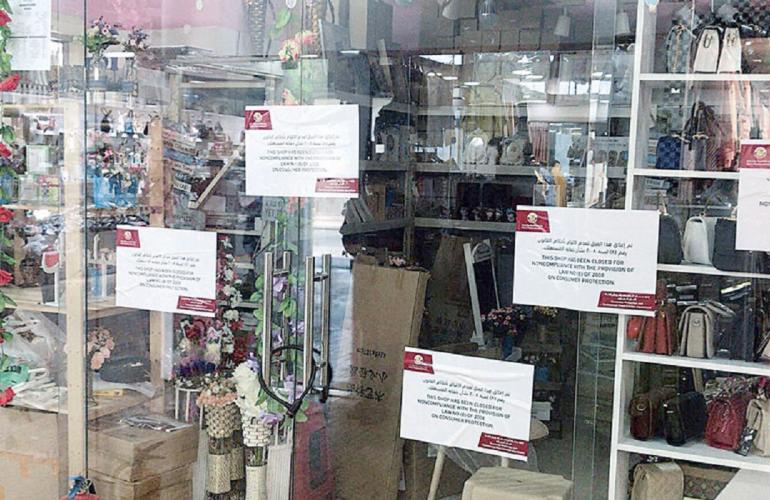 If you are engaged in any commercial activities in Qatar, it is important to be aware of the country's law on trading particularly when it comes to your product designs, so you will be able to continue your business without facing any legal charges.
The Ministry of Commerce and Industry (MoCI) calls on suppliers, merchants, and individuals, including expats with businesses and jobs in Qatar, who are in charge of shops and shopping centers to abide by their obligations in terms of protecting consumer rights and to refrain from trading goods bearing slogans and symbols that violate Islamic values, and traditions.
MoCI has issued a circular on refraining from trading goods bearing logos and symbols that are non-compliant with Islamic values, customs, and traditions, after it recently noticed that some shops and major shopping malls have been displaying, selling and promoting products bearing logos, colours, and designs that violate common decency.
The circular comes within the framework of the Ministry's efforts to control markets and ensure that suppliers, traders, and shopkeepers in Qatar abide by their obligations in the field of protecting consumer rights, preserving Islamic values and respecting the customs, traditions, and cultural heritage of the country, as stipulated by Law No. 8 of 2008 on Consumer Protection, in which Article 2 states:
"The basic rights of a consumer shall be guaranteed under the provisions of this Law. No person may conclude any agreement or conduct any activity that prejudices such rights, in particular, the following: The right of respect of religious values, customs and traditions."
Article 16 of the same law also states that the supplier shall be liable for any damage resulting from the usage and consumption of the commodity.
To avoid getting violations while staying in Qatar for work or business purposes, learn more about Qatar Law by visiting the website of B2C Solutions, the best manpower company in Qatar, specializing in outsourcing services.
The Ministry emphasised that practicing commercial activities and trading goods and services must take place while maintaining respect for the values of the Islamic religion, and with adherence to the customs and traditions of Qatari society.
It calls upon merchants and those in charge of shops and shopping malls to take this into account when devising their commercial policies, to abide by the circulars issued by the Ministry, and to ensure that products provided to the consumer are of high quality.
As per the circular, it is the obligation of all merchants and major shopping centers operating in Qatar to abide by the following:
• Coordinating with import sources before supplying any products for the purpose of trade in the Qatari market and ensuring that the products neither promote nor carry logos, designs, symbols or expressions that do not comply with the teachings of the Islamic religion, or violate common decency, customs, and traditions.
• Committing to refraining from displaying any goods in shop fronts that would violate common decency, as well as the nation's traditions and customs; refraining from using inappropriate gifts and packaging materials or marketing and promoting products bearing slogans, symbols, or phrases with immoral connotations that violate the religious and cultural values of the community.
• Refraining from publishing any images, audio clips, visual or other materials with immoral or indecent content.
Any party that violates laws and Ministerial decisions will be referred to the relevant authorities, who will take appropriate measures, with the following penalties:
- A fine up to one (1) million Qatari riyals
- Administrative closure for a period of three (3) months
- Cancellation of the commercial license and banning the violator from practicing any commercial activity.
The Ministry stresses that it is working in coordination with the concerned authorities to take the necessary measures to prevent the trade of products that violate basic consumer rights. The Ministry also assured that it will not tolerate any negligence in terms of meeting obligations stipulated by Law No. (8) of 2008 on Consumer Protection, and its implementing regulations, and that it will intensify its inspection campaigns to crack down on violations.
The Ministry additionally calls upon all consumers to report any goods bearing logos or designs that violate customs and traditions.
Source: MoCI
For more information about Qatar Law, visit the official website of B2C. For your recruitment and employment needs, contact its professional team of recruiters today.