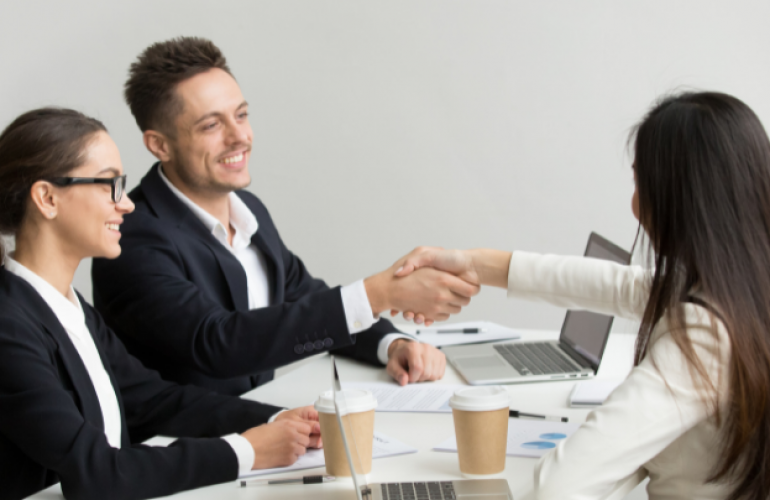 Outsourcing Company In Qatar
Many companies spend considerable time and resources to find talented and experienced employees. But, yes, several firms fail to choose skilled professionals despite all their efforts. Do you run a company and want to optimize costs on recruitment drives? If yes, B2C solutions are happy to help you. Give us a call at any time. We will do everything possible to find the best talent for your company.
● A Team of Experienced HR Managers & Professionals
B2C is reckoned as the best outsourcing company in Qatar. This is because we have created a team of seasoned and experienced HR professionals and managers that hold several years of experience in talent bunt and recruitment. They will look for employees as per your instructions and help you get the " right" professionals quickly.
● A Huge Database
We have been helping companies in talent hunt initiatives for a long time in Qatar. Our professionals regularly update and maintain a massive database of existing and potential job seekers. Then, after getting your request, they start the talent hunt program and help you get the right talent for your company in the shortest possible time.
● You Stay Away From Recruitment Hassles
Recruitment of employees is a troublesome job. HR professionals and managers have to go through the profile of many candidates, communicate with them, line up interviews, conduct them, and select the right candidate. Busy business tycoons don't have time for all these. They want to focus more attention on main business activities. B2C solutions engage in full-scale recruitment hunt programs and find talented working professionals quickly. It keeps you away from all hassles associated with employee recruitment.
● Instant Support
We aim to ensure 100% satisfaction of clients with our services. You can call us anytime to ask any question related to our services. Our executives will answer all your questions ASAP.
Outsource your talent hunt needs B2C solutions. We will choose the best talent for your company fast!