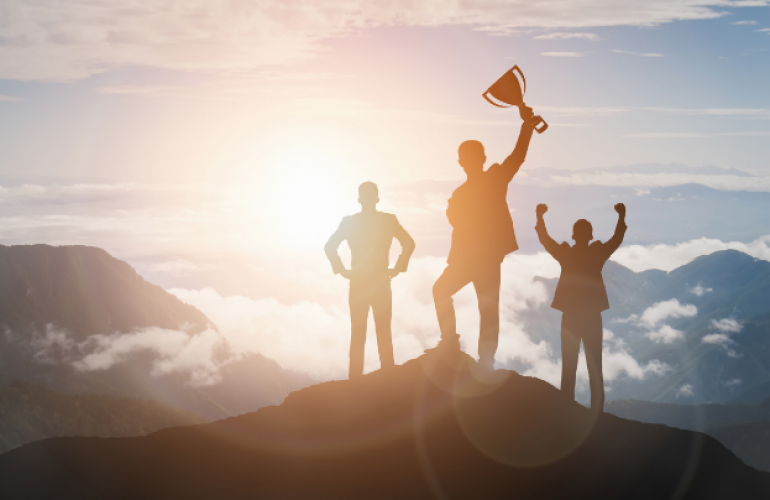 Top 5 outsourcing firms in Qatar
Qatar is one of the favorite destinations for jobs among national and international working professionals. Every year, many individuals enter the job market and try to get the best job as per their qualifications. In the same way, companies look for highly skilled and knowledgeable staff to keep their business going, as usual, every day and serve many customers without facing any difficulty. Both parties use outsourcing companies to connect in a short time and save their valuable time and resources. In Qatar, several companies work as outsourcing firms. We have listed leading outsourcing companies here:
Rating: 5.00
B2C solutions are one of the most popular and widely appreciated outsourcing firms. Both job seekers and company owners contact this prestigious company to achieve their goals in the shortest possible time. Accompanied by a team of experienced HR professionals and managers, it conducts talent hunt initiatives and helps you get the best staff for your company in a limited package. B2C solutions act as a lifesaver for all those individuals who enter the job market after completing their education and want to get the best job with attractive salary packages and reasonable terms and conditions. It helps companies reduce talent hunt costs by up to 30%. It holds expertise in recruiting talented staff in more than 60 industries. The good thing with B2C solutions is that it also helps you find talent/jobs in other markets. It has a robust database of job seekers and industries. So, cooperation with B2C solutions is the foundation of an extraordinary professional life & smooth business activities. Small, medium, large, and government sector companies are its clients.
2. Management Solutions International
Rating: 3.9
It is a prestigious outsourcing company based in the USA with a branch in Qatar. Established in 1987, this company holds expertise in conducting recruitment drives in more than 30 industries. If you run a company in Qatar and are looking for highly skilled staff on a limited budget, cooperation with this company will help you get positive results. It also helps job seekers who want to have a dream job in Qatar.
3. KEO International Consultants
Rating: 4.3
If you are an engineer, architect, and building designer, KEO International consultants will help you get the best jobs in Qatar with attractive salary packages and other associated benefits. Construction and Engineering companies are its prominent clients. The company has a team of HR professionals from 60 countries who act as intermediaries between job seekers and providers and help them reach good work agreements.
4. Swan Global
Rating: 3.9
Established in 2014, Swan global has been helping companies to find the best talents in Qatar. The best thing about this company is that it enables you to find highly qualified employees within a short notice period. It allows you to add talented employees to your team and keep doing business as usual. Professionals working with his company know everything about employee recruitment and can help you get the best talent on a limited budget.
5. Premium Solutions Consultancy
Rating: 4.4
Premium solutions consultancy receives appreciation from companies and firms that need excellent staffing solutions on a limited budget. Contact this company if you run a small-scale business and are looking for highly skilled employees who can work longer with your company. The experts will search for working professionals per your requirement and keep you aloof from the hassles associated with the talent hunt.
Do you want to get a dream job in Qatar without wandering here and there and wasting your precious resources and time? Do you run a business in Qatar and need quick staffing solutions? If yes, contact these companies listed here. They will help find jobs/ working staff quickly in all possible ways. Personally, I love B2C solutions for their high-quality HR and staffing services. Once, they helped me get ten digital marketing professionals within my budget in just 15-20 days when I was facing problems in running my business smoothly after the sudden exit of some employees. B2c solutions helped me find the right staff without going anywhere. Other outsourcing companies are also outstanding.