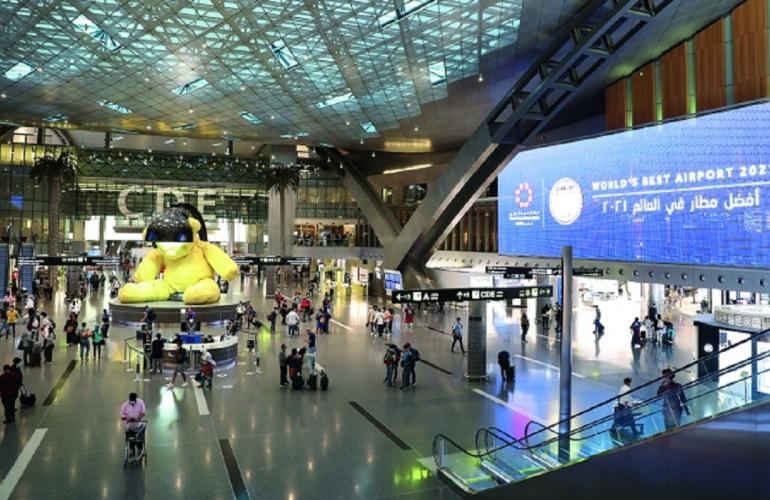 Qatar, a small country in the Middle East, is famous for its fantastic beauty, world-class infrastructure, several tourist destinations, excellent business climate, among others. Recently, Skytrax declared Hamad International Airport in Doha "the best Airport. It is traveler-friendly with all amenities for all types of airplanes. Here are some of the reasons that make Qatar Airport the best airport globally:
Peaceful Environment at The Airport
Hamad International Airport is one of the most luxurious airports on the planet. It is operated by Qatar Airways and is a global aviation hub. Every year, it receives more than 30 million passengers. Everything is quiet here. It doesn't have any annoying announcements to disturb the peace. Sometimes, it is so quiet that you can hear a pin drop.
Outstanding Look
Hamad International Airport is built next to the sea. The roof design resembles waves, and the mosque adjacent to the building looks like a giant blue drop of water. While waiting for your flight, you should see "Lamp Bear," a giant, surreal yellow teddy bear sitting under a black lamp. It attracts visitors' attention at all times. You can take selfies in its background and share it with friends- everyone will appreciate you. Also, you find groundbreaking pieces of modern art. Every Element of the airport will surprise you. Currently, it has 20 permanent art installations.
Are you coming to Qatar for work? Seek professional support from B2C Solutions and find more job opportunities in Doha instantly.
• Excellent Arrangement for Stay & Entertainment
The airport has world-class facilities for stay and entertainment. Remember, a gym, a hotel, a 25-meter swimming pool, a full range of exercise equipment, two squash courts, hydrotherapy, and spa treatments are also open to all passengers. Furthermore, the sports complex is connected to the Oryx Hotel HIA, accommodating 100 rooms. Guests can choose from standard rooms or large family suites with five or six beds. In addition, the hotel has a restaurant and a bar that offers first-class drinks (alcohol is available at the airport and on Qatar Airways flights).
There are shower cabins, bedrooms, rooms for families, a playground equipped with X-boxes and a football table, meeting rooms for business meetings, prayer rooms, mother and child rooms. This airport hall replicates the prestigious Doha Museum of Islamic Art. Its capacity is 530 people.
Guests waiting for departure can relax in the cabins equipped with huge seats, have dinner, drink French wine or watch a movie in the private cinema.
So, visit Qatar once and see its exceptional beauty!
Take note however, that whether you are a tourist, a citizen, or an expatriate with jobs in Qatar, it is essential to read this guide on taking items in and out the Hamad International Airport: Traveling to or from Doha? Here's a guide from a Manpower Company in Qatar on what you can and can't bring in the airport
For more details about Qatar Travel Policy and Labor Law, visit www.b2c-solutions.com. If you are looking for a reliable recruitment agency in Qatar, contact B2C today.