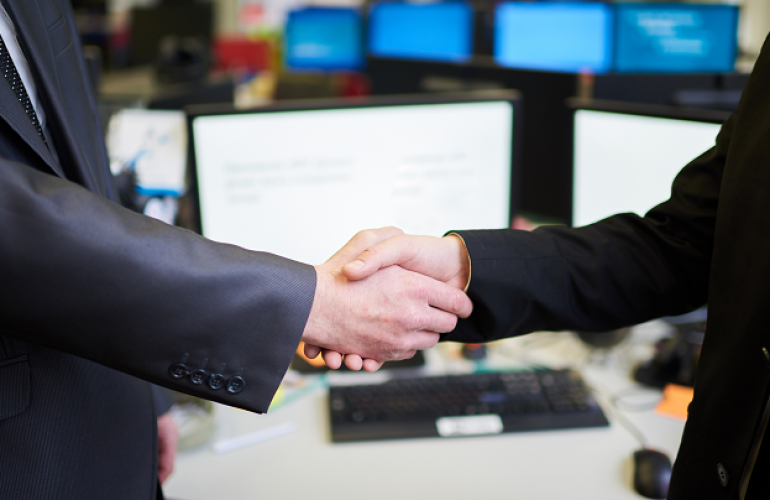 10 Quotes About Success For B2C
B2C solutions, a prominent human resources company in Qatar, is quite popular among job seekers and companies. This is because it acts as a bridge between both of them. Job aspirants can quickly find good jobs with the help of B2C solutions. On the other hand, companies take advantage of staff recruitment solutions provided by this staffing organization. Over the years, we have helped numerous companies and job aspirants succeed in the business world with our recruitment services. Here are the top 10 success quotes for B2C solutions.
1. Recruitment = Marketing
The way we recruit people has changed a lot in recent years. Compared to just a few years ago, candidates now have much more power during their job search with us. We believe that we introduced recruitment marketing as a consequence of the current situation in the labor market. Its main goal is to follow the latest trends in the market and offer solutions to those companies that are best able to cope with new challenges. As a result, we attract highly educated and well trend working professionals with methods.
2. Inbound Recruiting
We use an inbound recruitment policy to actively and continuously attract candidates to get them to choose you as their next employer. Our goal in inbound marketing is to attract, convert, and hire candidates.
3. Brand Employment
We use this term during the employee recruitment process to describe an organization's reputation and popularity as an employer and its value proposition to employees instead of its more general corporate brand reputation and value proposition to customers. Employer branding ideas are essential to creating a solid and attractive unique offer for job seekers.
LinkedIn research has shown that more than 75% of job seekers study the company's reputation and brand before applying. Companies with a lousy reputation struggle not only to attract candidates but also to retain employees.
4. Candidate's Rich Experience Works For Us.
Candidate Experience is a general view of current, past, and potential future candidates about our company's recruitment process. It is based on the feelings, behaviors, and attitudes of job seekers that they experience throughout the hiring process, from the search to the interview, and at the end of the hiring process. Candidates who have had a positive experience working with your company are likely to accept an offer from you, re-apply in the future, and refer others to your organization.
On the other hand, a candidate's negative experience may cost you more - it may even affect the company's loss of money! Therefore, we always try to pick candidates with rich work experience and help companies get qualified staff on a limited budget.
5. Reserve Database
Our talent pool consists of candidates who have applied for vacancies and other job aspirants. As a result, we can help you get the best talents in the shortest possible time.
6. Candidate Relationship Management
We emphasize managing relationships with candidates. It is a method of managing and improving relationships with current and potential future job candidates. Strong management helps us complete the recruitment process and help companies get highly qualified employees.
7. Social Recruiting
We use different social media channels to recruit employees. Social recruiting goes beyond posting current job ads on our company's social media accounts. Instead, we use social media to actively search for potential candidates, build relationships, and encourage them to apply.
8. We Use Recruitment Automation Tools
Recruitment automation tools are software that uses new technologies to automate the recruitment process. Automation of the recruitment process has been around for some time, but it will now move beyond candidate tracking systems and recruitment marketing software. These new all-in-one tools help us find, engage, engage, and adapt candidates.
9. Data-driven Recruitment and HR Analytics
Using data-driven metrics is a recruitment trend that gives us great insights into which parts of our hiring strategy are working well and have room for improvement. Paying attention to our HR analytics and data-driven recruiting has helped us improve some of the most critical hiring metrics, such as hiring time, hiring cost, and hiring quality.
10. Employee Referrals
Employee referral programs are one of the most productive ways to recruit talent and close vacancies. Many studies have proven that engaged employees take less time to hire and take on board and require less money. We use employee referral programs to find the right talent quickly and help companies get employees highly in quick time.
Concluding Remarks
As stated above, B2C solutions are Qatar's highly popular recruitment and human resources company. We help both companies and job seekers to reach a mutually beneficial employment contract with our recruitment services. Contact us today if you need employment in Qatar and other Middle East countries.