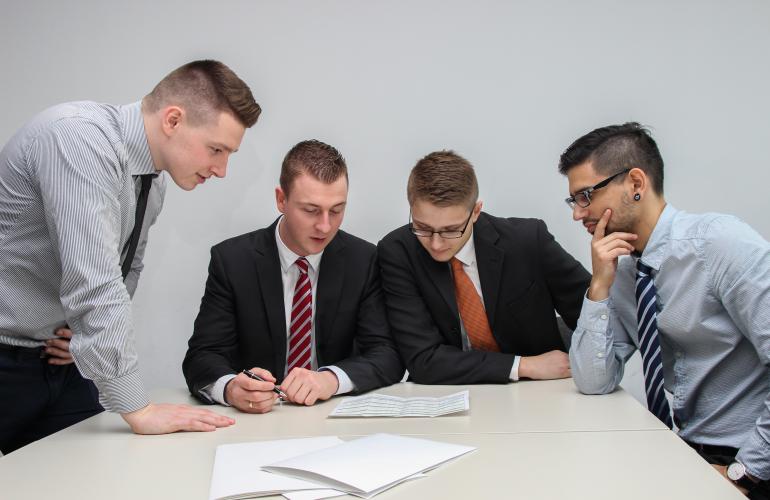 5 Tips About Qatar Job Consultancy You Can Use Today
Qatar is one of the most popular job destinations among many working professionals from different countries. Most working professionals get in touch with job consultancies to find suitable employment opportunities in Qatar and move to this small country by following all the established rules. Despite the availability of numerous job consultancies, B2C Solutions enjoy a leading position in the market. Here are five tips that will help you deal with B2C Solutions in an ideal way and find a dream job in Qatar.
● Getting Started With B2C Solutions
B2C Solutions are based in Qatar with offices in different Middle East countries. We have a website that is easily accessible from all world locations. You would be surprised to know that we are just a call away from you. So get in touch with us and start the formal procedure of getting a job in Qatar.
● Document Submission And Outlining Your Requirement
Once our HR professional gets in touch with you, outline what kind of jobs you need and your qualifications. Remember that Qatar is a dream destination for both skilled and semi-skilled individuals. So terms and conditions of the employment agreement vary accordingly. Next, submit your resume to our HR professional and share the required documents (a copy of a valid passport, medical record, NOC from the local police department, age-related papers).
● Job Hunt
Keep in mind that finding a good job in Qatar is not an easy job. But B2C Solutions are always committed to making your life easier as far as possible. Depending upon your requirements, our HR professionals conduct job hunts and mediate between you and the companies. We know very well how things work when it comes to employment and do everything possible to help you find an excellent job in Qatar.
● Creation of Employment Contract
Once you qualify for the interview, we take further steps and create employment contracts keeping the interest of both sides in mind. You should be ready to work for at least three years in Qatar once you decide to move to this country. Job contracts are usually available in English and Arabic. However, suppose you don't understand these two languages properly. In that case, our HR professionals will explain the terms and conditions of the employment contract in the local language and ensure that you have got a good deal.
● Moving to Qatar
When everything is finalized and all formalities are completed successfully, you must move to cutter Qatar and join the job on the due date. Keep in mind that Qatar is an Islamic country in the Middle East where all foreign working professionals must abide by local law and respect its values. Therefore, HR professionals will briefly let you know all the rules and regulations you need to follow in Qatar. This will make it easier for you to understand the country and behave accordingly while working.
B2C Solutions always help you to get a dream job in Qatar. As a leading job consultancy, we are always committed to making your life more comfortable when you look for a career in this Middle East country. Call us today.