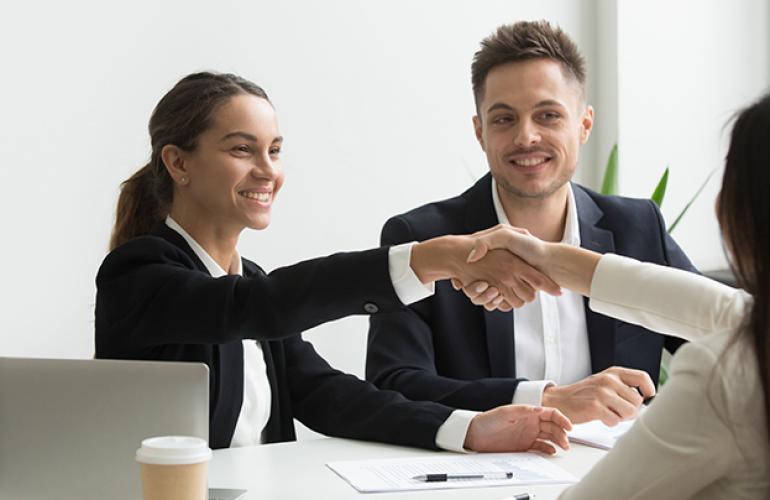 Top 10 Active Job Vacancies In Qatar
Qatar,a developed country in the Middle East, has become one of the most prominent job locations in the world. In the last two decades, this small country has made tremendous progress in different sectors,which led to the development of multiple employment opportunities.Today, working professionals from all over the world apply for Qatar work visas and make all possible efforts to get a job in this beautiful country. Today's article will talk about the top 10 active job vacancies.
1.IT Professionals
Qatar deserves your attention if you happen to be an IT professional and want to get a good employment opportunity with lots of benefits. Here,you will find corporate offices of famous multinational IT companies and professionals. Website developers, designers, app developers, and coding experts get multiple employment opportunities in this small country. The average salary of an IT professional is QAR 7,300 per month, which is quite good. Keep in mind that the wage will go up depending on your educational qualification, experience, and ability to create outstanding solutions for IT companies.
2.Medical Professionals
If you belong to the healthcare department, you must visit Qatar as soon as possible. It has world-class hospitals and clinics where the requirement for health care professionals continues to increase with each passing day. Before moving to Qatar, make sure you have a valid degree in any specialization in the medical field and a good experience while working as a doctor, nurse,surgeon, etc.You must keep in mind that the average salary of doctors and medical professionals in Qatar is 36,900 QAR per month which may go up to 60,000 QAR depending upon your qualifications.
3.HR Professionals
It wouldn't be wrong to say that Qatar is a paradise for HR professionals. In this country, the crowd of national and multinational companies grows by leaps and bounds. They need HR professionals to conduct recruitment drives and talented staff for everyday business activities. If you are an HR person who can handle the different aspects of recruitment drives, move to Qatar as soon as possible. The good thing for companies working in Qatar is that they use many automation tools in the HR department. It will allow you to conduct recruitment drives conveniently and keep hiding good working professionals for companies. The average salary of HR professionals in Qatar is 14,800 QAR per month.
4.Construction Engineers And Workers
Qatar is famous for its magnificent buildings and skyscrapers. Every year, new buildings are erected, and each is stunning. If you happen to be a construction engineer or worker, move to Qatar. You will get challenging projects to complete with tight deadlines. In addition, you are required to follow all the safety guidelines while creating buildings and other impressive structures.
5.Hotel And Restaurant Workers
It wouldn't be wrong to say that Qatar is a global hub for hotels and restaurants. Therefore, you will find several hotels, restaurants, and canteens where the requirement for waiters, chefs, and cooks always remains available if you have a hotel management degree and can cook delicious food quickly.
6.Bank Employee
Qatar is home to famous banks from different countries where many professionals work and take care of national and international transactions. If you have several years of experience working with foreign banks in your home country, move to Qatar. You will have multiple employment opportunities in different banks with decent pay and other additional benefits.
7.Managers
All companies need experienced managers to supervise junior employees, take important decisions, complete everyday administrative tasks of the company, and keep the business going as usual. Therefore, you must move to Qatar and take up a job as a manager in a reputed company. This will allow you to show your executives and earn a good amount of money every month.
8.Jobs In The Tourism Sector
Every year, many individuals from all over the world visit Qatar for tours and excursions. If you know English or Arabic fluently and wish to meet people from different cultures, you can join the tourism sector in Qatar. It will allow you to work on other profiles, welcome national and international tourists in various locations in the country, and lead an exciting life.
9.School Teacher Or College Professor
Fortunately, Qatar has many internationally recognized schools and colleges where national and international students study different courses available in the English language. Therefore, if you have teaching experience in your country and can speak fluently in English, you are most welcome in Qatar. Here, you can teach students from different countries and grow your expertise as a teacher or professor.
10.Self Entrepreneurship
It wouldn't be wrong to say that Qatar has become an international business hub. The Government of Qatar has made all arrangements to promote its economy and invite multinational companies and entrepreneurs to invest in the country and start doing business. Therefore, if you have outstanding business skills, make a proper business plan and move to Qatar as soon as possible. The bureaucracy and different government departments in this small country are so efficient that you will get all the necessary documents and licenses to start a company, market your products and services and generate sales. In addition, the availability of corporate buildings, special economic zones, and world-class infrastructure make it easier for you to operate day-to-day business activities and run your company successfully.
Qatar is a global hub for employment and business opportunities.Many individuals who have already visited Qatar or are employed here often call it " Asia's America". If you have any skill that is in demand, prepare yourself for doing a job in Qatar. Just get your passport made, complete all the necessary documents, participate in interviews conducted by B2C solutions, and move to Qatar after completing all formalities.
World-class infrastructure, sufficient monthly remuneration, excellent accommodation, insurance, and health benefits, and a flexible work environment often encourage professionals worldwide to move to Qatar and lead happy lives. Being a leading human resource company, B2C solutions make it easier for you to get a job in Qatar and move to this country as soon as possible.