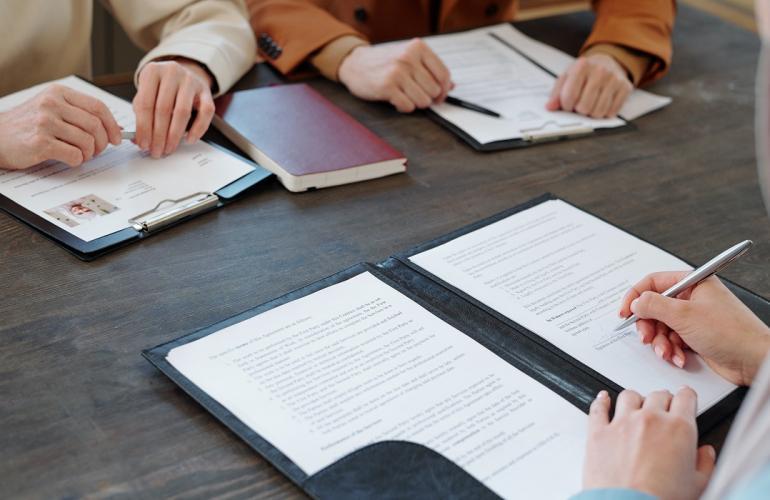 Can I Just Leave Qatar And Come Back To Start A New Job Without NOC?
A large number of working professionals from all over the world move to Qatar in search of employment and job opportunities every year. They have to sign a formal employment contract with companies working in the country and abide by rules and regulations. Usually, most professionals sign three-year employment contracts with companies and fulfill their commitment. However,unexpected situations arise in your family once you move to Qatar 🇶🇦 and start doing the job.
The sudden demise of a family member, unfortunate accidents, prolonged illness of your beloved ones, legal issues, and other factors force you to return to your homeland suddenly and address the problem.It often happens that working professionals don't notify their employers regarding their sudden departure from Qatar and want to return to the workplace once the situation gets normal.If you leave your job suddenly without serving the notice period or move out of Qatar, you can't come back and start doing the job once again for at least one year if you don't have NOC.
What Should You Do If You Urgently Need To Return To Your Homeland And Then Return To Qatar After A Few Days?
Different situations in life force people to make unexpected moves. For example, if you return to your homeland on an urgent basis, inform your employer first and explain why you want to go home. Then, write a formal leave application mentioning the exact reason and send it to its HR department. The HR professional of that company will process your request and see the possibility of your return to Homeland.
If the company finds that you have a valid reason to return to your home country and then come back to the job after a few days, it can approve your application for the leave and give you a NOC for that. Therefore it is always recommended that you have a closer look at the employment contract and be sure about mentioning the possibility of urgent leaves.
B2C Solutions are one of the most popular and highly appreciated human resource companies. Get started with us to find a suitable job in Qatar and lead a high-quality life. Our HR professionals do everything possible to protect your interest in employment contracts. Call us today.