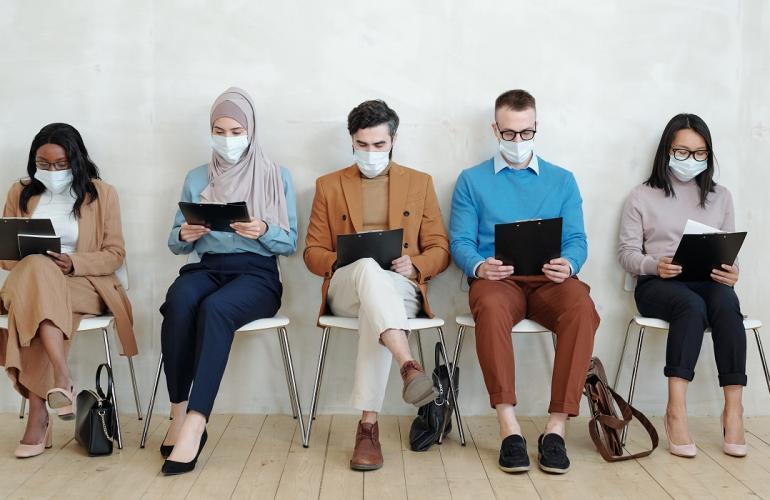 Qatar Hiring And Recruitment Outsourcing
Running a business organization is not an easy job,as many individuals consider.Apart from taking care of different aspects of a business, a company owner needs to pay special attention to hiring and management,which consumes a lot of time and resources.We must always keep in mind that out of the hundred employees who join a company,58 working professionals make up their minds to leave the new job if it doesn't meet their expectations regarding work culture, salaries, leaves,vacations, workload, etc.It creates a shortage of working professionals for companies.They find it extremely difficult to conduct staff recruitment drives repeatedly and find the best employees for their companies.
Being a leading HR and human resource service provided in the market, B2C solutions are always ready to offer a helping hand to such companies.So get started with us today and forget about all worries associated with the staff shortage.Depending on your specific requirements, our HR professionals sort out the profile of many job aspirants, scrutinize their resumes, conduct interviews one after another, and choose the best working professionals for your company with the shortest notice period.
Outsourcing staff hiring and recruitment to us keeps you away from unnecessary worries and saves your resources.We have a team of HR professionals who know how to conduct recruitment activities and help you get the best talent on a limited budget. The price of our services is quite affordable compared to other service providers available in the market.The good thing about working with us is that our company is free from the fraudulent activities used by employees to get good jobs. We conduct strict background checks to ensure your company gets only professionals with a clean record.
Contact us today for hiding and recruitment outsourcing services. We are always happy to help you get the best talent for your company with our HR solutions.