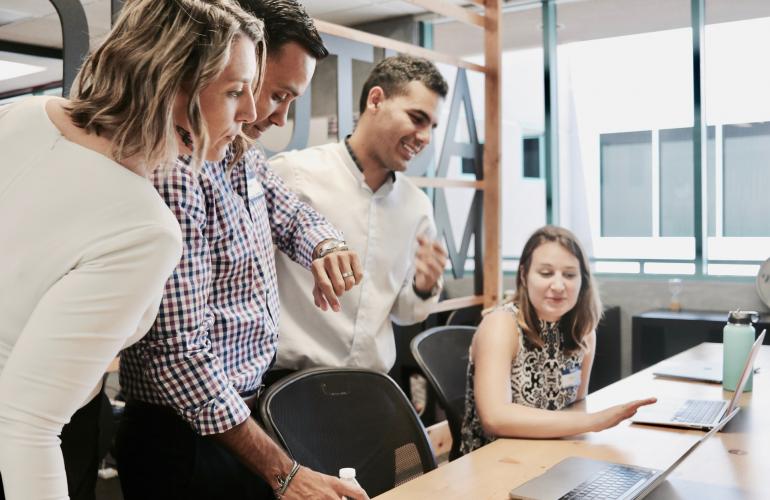 Qatar Job Consultancy
A job in Qatar is a dream come true for many working professionals in different countries. If you analyze carefully, companies working in this developed Middle East country offer at least five times more salaries companies apart from other benefits such as top-quality accommodation, healthcare benefits, flexible working environment, and paid leaves. To get the best jobs in Qatar, you should contact B2C Solutions, the most prominent Job consultancy.
Our Performance in Job Consultancy
As a leading job consultancy in Qatar, we swiftly act on your request and offer the best human resources solutions as soon as possible. A good office, a team of HR professionals and managers, a rich database, and connections with multiple companies and business organizations make us the top job consultancy in Qatar. We proudly maintain a base of 99% of satisfied individuals.
How To Get Started with B2C Solutions?
We are always available at your service with a website that can be accessed through any internet-enabled device. Visit the website anytime and generate a request by submitting a few details. Then a representative will communicate with you, understand your requirements and do the needful. You must share an updated resume, three photographs, and details of your educational and professional qualifications. Our HR professionals will search for jobs as per your qualification and make it easier for you to get a dream job in Qatar.
How To Improve Your Chances For Getting A Dream Job in Qatar?
We accept all job seekers to provide accurate details of their personal and professional qualifications. It makes it easier for us to process your application faster, search for suitable job offers and help you get a dream job in Qatar. However, sharing inaccurate or misleading details with us can terminate your application.
Start your journey with B2C Solutions today and comfortably get the best jobs under your niche quickly and conveniently.