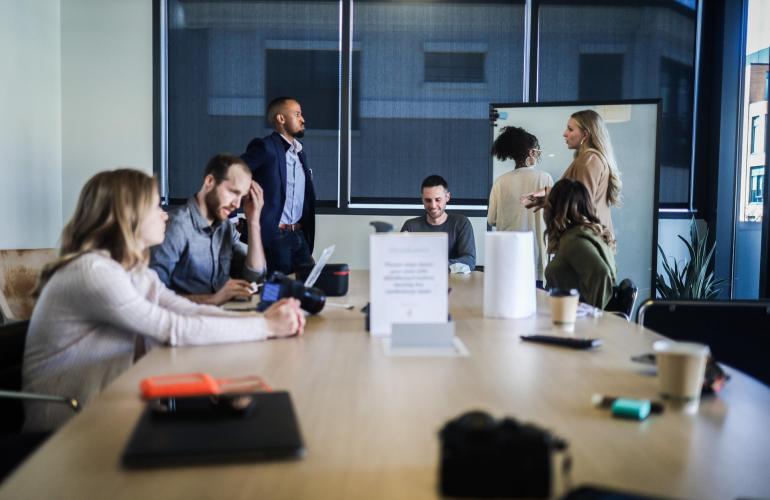 Staffing Services in Qatar
The availability of skilled, talented, and experienced working professionals is essential for the smooth progress of any business organization. But the sad truth is that 48% of all staff leave the organization one or two years after joining the job.Many companies find it extremely difficult to conduct recruitment drives repeatedly. If you run a company in Qatar and facing a shortage of staff, don't look here and there & contact B2C Solutions- the best human resource company.
What makes us best?
● Instant Turnaround Time
When there is a shortage of of working professionals in your company, you want to hire experienced staff as soon as possible. But it is very difficult to get the suitable employees in the shortest time especially when they are already employed with other organisations. Even if job seekers are unemployed, that take time to join the company after the successful completion of all formalities.
But don't get worried as our HR professionals are always happy to help you. Soon after getting instructions for employee recruitment, they start the talent hunt initiative, browse the profile of a large number of candidates, schedule their interviews, complete the documentation process, and help you get the most talented employees in the shortest possible time. They always try to hire candidates that are ready to join the company immediately. We prefer those candidates who are ready to take up the job in 10 to 15 days maximum.
● Protection From Fraudulent Employees
Fraudulent activities are quite rampant in the corporate world. A large number of employees provide fake details and exaggerate their qualifications to get jobs in reputed companies. When you work with us, we conduct strict background checks and ensure that you get employees with clean record.
● Peace of Mind And Convenience
B2C Solutions offers the best staffing services in Qatar at affordable prices. You don't have to call numerous candidates, spend your time browsing lots of profiles, schedule interviews, and perform other tasks which is required to take employees onboard. We perform all these activities on your behalf, helping you get the best employees in the shortest possible time.