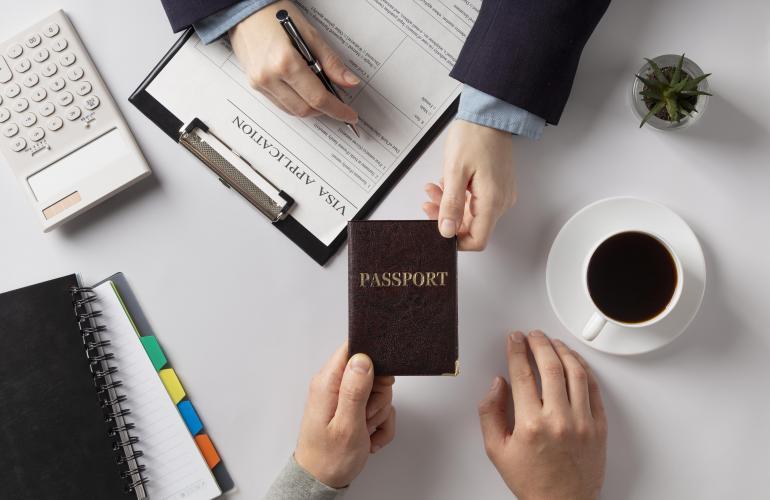 Different Types of Work Permits For Qatar. Family Residence Visa 2022
Qatar is one of the most popular destinations for foreigners.Every year, a large number of professionals from different countries of the world visit this developed Middle East country for jobs and employment opportunities.Qatar has streamlined the work permit system,allowing many professionals to get the necessary work visa. In today's work article, we will discuss this issue in detail.
Jobs and Employment in Qatar
As mentioned earlier, Qatar is an attractive location for foreign professionals.You would be surprised to know that the local population in the small country makes up only 15% of the entire population of 3 million people. Per a survey,professionals from 94 countries live in Qatar, including workers from India, Bangladesh, Nepal, Egypt,the United States of America, and the United Kingdom.
This small country offers jobs and employment opportunities in construction and Engineering,chemicals, hotels and restaurants, gas, petroleum products, information technology, etc.Professionals take the help of international human resource companies to look for jobs and employment opportunities in Qatar. B2C Solutions is one of the most popular and widely appreciated HR and human resource agencies. Every year, numerous job aspirants from different countries contact this company to find a suitable job in Qatar.Their HR managers and professionals will conduct the recruitment drive in accordance with the company's requirements and help you get employment opportunities by completing all formalities as required by the Qatar government.
Work permits in Qatar
You must have a work residence permit to live and work in Qatar for a long time. The company that selected you for a job in Qatar can arrange a temporary visa for you. It will allow you to enter Qatar. It takes four weeks to get a work residence permit. Once you get it, you become eligible to start your life in Qatar and access all the services provided by the government.
Always keep in mind that the ministry of interior department issues works residence permits to eligible candidates. The company with which you work must renew your permit every year. It contains essential information about your residency status in Qatar, such as your full name, nationality, passport number, work permit type, duration, expiry date, the name of your local sponsor, and your profession.
Different Types of Work Permits In Qatar
Apart from the work residence permit, Qatar issues various types of visas for international working professionals. They are;
Types of Qatar Visa
Family Residence Visa -It allows you to sponsor your immediate family members to live in Qatar along with you. Always remember that each family member should get an individual family residence visa. For this, they must present the necessary documents such as birth certificates, marriage documents, and employment details.Visit Qatari Government's portal or contact the foreign ministry to submit your application and get the paper for 1-5 years. The fee is a QAR200
Qatar business visa. - You can get this visa for two weeks and extend it to 4 weeks. Only authorized and government-approved companies can sponsor such visas. If you want to stay more than four weeks, take a work visa. A business visa costs QAR200.
Qatar work visa. -Your employer arranges this, valid for 1-3 months. You need to have an employment contract to get this visa. You can work during the period and leave the company once the job is done. Individuals must undergo medical tests and fingerprints to get a full work visa. It costs around QAR 200.
GCC resident visa-It is one month visa that can be extended to 3 months via a Qatari Embassy. Citizens from Saudi Arabia, Kuwait, the UAE, Bahrain, or Oman to get this visa.
Tourist Visa -You need to get a tourist visa to visit Qatar if your country is not listed in visa-free travel. It is valid for two weeks and can be extended to 3 weeks. You need to pay QAR100 and submit the proof of hotel reservation and a copy of your passport.
Exit Visa -If you want to leave Qatar, get approval from your employer and terminate the employment contract with the company. It costs only QAR10.
Visa for Working Woman in Qatar A woman living in Qatar based on a family residence visa must get approval from her husband to register and work.
People With Nigerian Passport They need to submit a valid passport, good conduct certificate, and documents related to academic qualifications. All these documents must be certified by the Nigerian embassy and given to the Qatari ministry of foreign affairs. You also need to pass a medical examination test for HIV and hepatitis.You also need to give your fingerprints.
Get in touch with B2C Solutions and get all the necessary help you need to land in Qatar for jobs and employment opportunities.