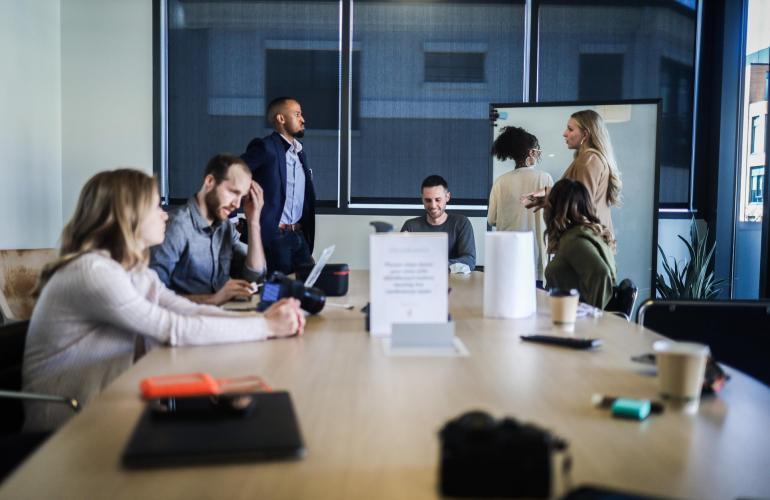 Employment Contracts in Qatar: Things You Need To Keep In Mind
Many working professionals go to Qatar for jobs and employment opportunities. First, however, you must sign employment contracts with companies working in Qatar. Employers need to submit employment contracts to the ministry of administrative development and social affairs, commonly known as the Labor ministry.
An employment contract is an agreement between a company and a worker. Both parties agree to exchange services for pre-agreed prices. The worker agrees to follow the terms and conditions mentioned in the employment contract. The employer abides by the terms mentioned.
What Is Included In The Employment Contract?
You must carefully go through the terms and conditions of the employment contract. It must speak in your favor and protect your interest very well. In general, an employment contract includes the following:
● Company's name and place,
● Worker's name, educational qualification, nationality, profession, residence, details of their identity,
● The date on which the contract comes into effect,
● Type of work, place, duration of employment, etc.
● Probation time,
● Worker's salary, benefits, payment date, and additional benefits (food, transportation, accommodation, etc.)
Digital certification of Employment Contracts
In June 2020, the ministry of administrative deployment, labor, and social affairs made it mandatory for companies to authenticate employment contracts digitally.
Can I keep an Orignal Copy of the Employment Contract?
You need to keep the original copy of the employment contract. If you fail to keep it deemed a violation of the law.
How Can I Check The Status of My Employment Contract?
Apart from getting a copy of your employment contract paper from your company, you can also check its status on MADLSA's website. This site is available in Arabic and English. You need to submit your QID and mobile number to see the status of your employment contract.