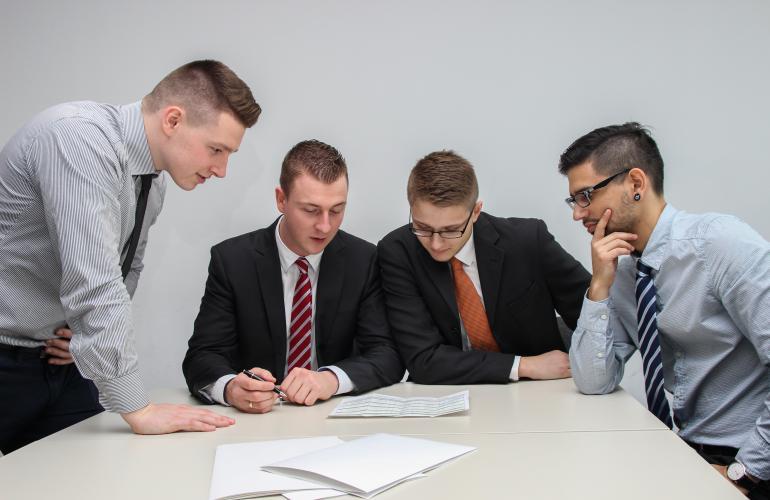 Top 10 Popular Jobs in Qatar With Excellent Payments
Everyone wants good jobs with excellent working conditions, decent monthly payments, medical benefits, high-quality accommodations, paid vacations,retirement funds, etc. Qatar-a developed country in the Middle East, has become the priority of many working professionals living in different geographical locations.The reason behind this is quite simple- it offers many employment and job opportunities to all individuals as per their qualifications and work experience.
Do you want to get a good job in Qatar with outstanding payments? If yes, you must get started with B2C Solutions without second thoughts. It is one of Qatar's most prominent human resource and HR companies. It has helped many professionals from different countries find suitable employment by providing them with all the necessary information and connecting with employers. Today's article lists the top 10 popular jobs in Qatar with outstanding monthly payments.
● Engineering and Design
Due to the increased construction of high-rise buildings, international standard roads, buildings, and other infrastructure projects, Qatar invites engineering professionals and provides them good employment opportunities. As a result, this country has become one of the most popular destinations for civil, mechanical, and electrical engineers. They can get salaries ranging from QAR 7,500 to QAR 37,500 per month. You need to have a bachelor's degree in engineering from a recognized university, at least 3 to 4 years of experience, and must clear the MMUP UPDA Qatar exam to work as an engineer in Qatar.
● IT Professionals
Suppose you know how to create attractive websites and apps, troubleshoot technical problems in business organizations, manage computer networks, and take care of different aspects of IT infrastructure used in business organizations. In that case, Qatar is the best location for you. Semi-skilled and highly skilled IT professionals can earn a good amount per performance and qualification.
● Education
Qatar is home to many international standards schools and colleges where the demand for highly qualified teachers and professors remains. Qatar is the best destination for you if you have good command over a few subjects well and can speak English or Arabic fluently. You can earn QR 13,000 to QR 25,000 per month as a teacher.
● Real Estate
There is a real estate boom in Qatar. The selling, purchasing, and leasing are all-time high in this country. As a result, the demand for real estate professionals is increasing. You can act as a real estate agent or work with a company and earn QR 12,000 to QR 25,000 per month.
● Aviation
Qatar Airways offers a lot of jobs to eligible professionals. It is one of the best-paying jobs in Qatar. On average, you can earn QAR 20,000 to QAR 24,000 by working with Qatar Airways.
● Banking Professionals
In Qatar, you can work with a bank as a customer service expert, account manager, and finance expert and lead a smooth corporate life. You can earn QAR 14,000 to 42,000 per month. The salary may increase as per your experience, qualifications, and performance.
● Lawyer
Working as a lawyer in Qatar is a good decision. You can choose the specialization, represent your clients in the court of the law, and earn a good amount of money by fighting the case or making out of the court settlement. On average, lawyers can earn QAR 14,100 to QAR 48,800 per month.
● Finance
Finance managers are responsible for planning, budgeting, and accounting of organizations. They also note investments, companies merging, and other financial matters. As a result, you will have an excellent monthly salary for good performance.
● Medical Professionals
Qatar has a lot of employment opportunities for doctors, nurses, lab technicians, and medical professionals. The primary responsibility of physicians is to diagnose illness and provide patients with high-quality treatments, helping them get well soon. They can earn QAR 13500 to QAR 62200 per month in Qatar.
● Business Marketing Managers
Business marketing managers are responsible for promoting brands, products, and services and help companies increase sales considerably. They take all possible steps to increase the company's reputation and boost its business by leaps and bounds. On average, you can get QAR 13500 to QAR 62200.
Get in touch with B2C Solutions and find the best jobs in Qatar as per your qualifications, experience, and expertise.