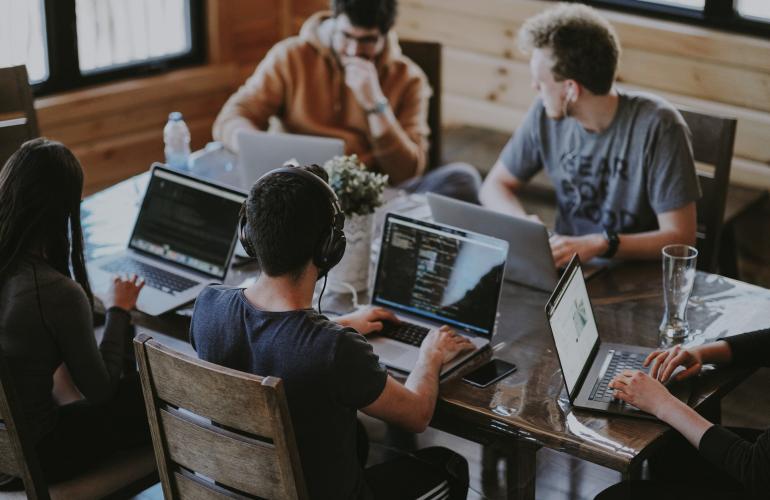 Five Reasons To Get A Job In Qatar
Many people in different locations look for opportunities to go abroad and get employment opportunities that promise them excellent monthly salaries and other associated benefits.Traditionally,developed western countries were prime destinations for foreign workers.However, the situation is changing very fast, and new places of job attraction have emerged in the market.
Qatar, a developed country in the Middle East, has become one of the most prominent destinations for foreign working professionals.There are many reasons why people want to go to this country for jobs and employment opportunities. We have listed the top five reasons to get a job in Qatar.
● Qatar Offers Employment Opportunities To All
It wouldn't be wrong to say that Qatar is a land of new opportunities and exciting jobs in the Middle East. Over the last ten years, the Qatar government has emphasized the development of multiple sectors, which led to many employment opportunities. Semi-skilled and highly skilled individuals can quickly get their favorite job in this small country if they start with popular and appreciated human resource companies. B2C Solutions are one of them.The company has an excellent track record of conducting interviews and helping candidates from different countries to get a good job in Qatar with all its amenities.
● Sufficient Salaries
A higher monthly salary is one of the main reasons why people from poor and undeveloped countries love to go to developed countries. In Qatar, you can earn at least 3 to 5 times more salary than in your home country. But wait for a while. As many people consider, getting a good job with an excellent monthly wage in this small country is not an easy task. Due to increasing competition in the market, you will have to prove to your employer why you are the best fit for the job and why they should give a decent monthly salary. Excellent educational and professional records often speak in your favor.
● Pleasant And Carefree Corporate Life
When working in Qatar, you can access multiple benefits after completing the probation period. These include accommodations, free medical checkups, performance bonuses, referral amounts, food, and beverages. In addition, the overall corporate life in Qatar is quite relaxing and pleasant. You can work 9 hours a day and opt for extra hours.
● Strict Law And Order Situation
Qatar is a peaceful and safe country for working professionals. The law enforcement agencies in this country take all possible measures to provide security to individuals and hunt down rogue elements. The Qatar government allows only registered companies to operate their business activities and provide employment opportunities to eligible national and international workers.
● Sufficient Opportunities To Grow In Professional Life
As the demand for qualified working professionals continues to increase in Qatar, you can make rapid progress in professional life, provided that you have excellent skills that are in need in the job market. In addition, companies and business organizations working in Qatar also give you opportunities to advance in your professional life and significantly increase your living standard.