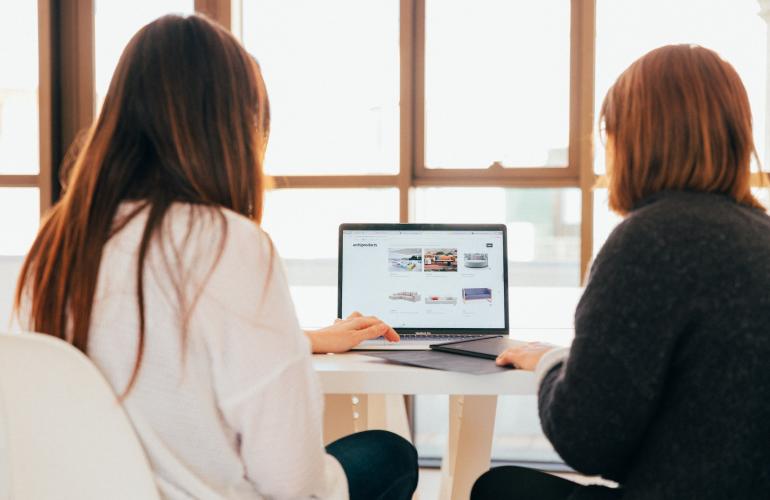 The Possibility Of An Upcoming Global Recession: How Safe Is Getting A Job In Qatar?
If we believe reports in different media organizations, there is a high probability of an upcoming recession.Many famous economists are also predicting the possibility of a full-blown economic slowdown in the next 8 to 10 months. Let's' have a look at the latest development in the job market that indicates the looming recession:
● Chinese eCommerce platform Alibaba has fired 10000 employees in three months,
● Microsoft lays off 200 employees from the research and development department,
● More than 3200 tech employees were fired from their job in the USA,
● The world's most popular search engine Google has paused new recruitment drives.
Amid increasing fear of an upcoming recession, small and big companies across the globe are planning to lay off employees. So a question strikes the mind of ordinary job seekers- is it fair to get a job in Qatar in this current unstable economic climate? Let's talk about it.
Economic Recession: A Brief Intro
An economic recession is a situation in which the demand for products and services declines remarkably. This development leads to reduced business opportunities for companies and business organizations. As a result, they start firing employees to manage their finances and sustain in the market during unfavorable economic situations. The purchasing capability of individuals also gets affected due to mass layoffs and unemployment caused by the economic recession.
Should You Get A Job In Qatar In The Wake of The Economic Recession?
As per the assessment made by many industry experts and economists, the upcoming economic recession is more likely to hit America, European Union 🇪🇺, Australia,China,the United Kingdom,and other developed countries in the world. The good thing about Qatar is that its economy is powered by income from the sale of natural resources.
Selling petroleum and natural gas allows the Qatar government to get 85% of its total revenue.In recent years,Qatar has taken several steps to diversify its economy as much as possible.It has made tremendous progress in information technology, aviation,tour and travel, medical, hotels and restaurants, construction and engineering,etc.The Qatar government has paid special attention to the development of world-class infrastructure, buildings, bridges, special economic zones for companies and beginners organizations, etc. Even during the economic recession, this developed Middle East country will have lots of sources of revenue. It's a welfare state that cares about its citizens and foreign professionals that contribute to its development by providing their services in different fields.
We think that the economic recession will not have any devastating effect on Qatar's economy. The demand for highly experienced and educated professionals will always remain in the Qatar job market.Therefore,you must do the homework before moving to Qatar and sign a good employment contract with recognized companies headquartered in this country. While your monthly salary depends upon your educational qualification, chosen profession, work experience, and performance in the interview, on average, you get around 3 to 5 times more salary in Qatar than in your home country.
Getting A Job In Qatar: B2C Solutions is Happy To Help You.
Getting a job in Qatar becomes quite easier and painless if you contact B2C Solutions.It's a popular and lauded human resource company that acts as a bridge between job providers and seekers. Upon being contacted, HR professionals working with this organization will get in touch with you, listen to your job requirements in great detail, and take all possible measures required to get a good job in Qatar.
Usually, you need to submit your updated resume, most recent photographs, a valid passport, bank account details, health report issued by relevant authorities, no objection certificate from the local police department, etc.They will help you complete all the necessary formalities as per the standard protocol defined by the Qatar Government and move to this country legally for a job.
Contact us today for more information on available jobs in Qatar and start your job application process.Good monthly salary, flexible working conditions, multiple benefits associated with employment, free accommodation, food, and beverages attract foreign professionals to migrate to Qatar for jobs and employment opportunities.