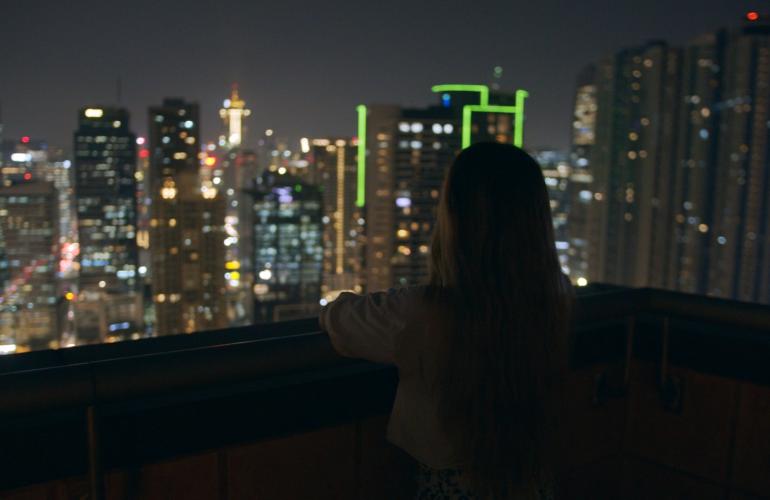 How To Avoid Unwanted Legal Problems While Moving To Qatar For Jobs And Employment Opportunities?
In search of good jobs and employment opportunities, a large number of working professionals leave their home country and move abroad. If you believe a report, 86% of all American workers want to leave the country if they are offered an excellent employment opportunity with a decent monthly salary.
| Country | Total number of professionals working abroad |
| --- | --- |
| China | 35 million |
| India | 32 million |
| Pakistan | 11 million |
| Sri Lanka | 3 million |
| Bangladesh | 13 million |
| Philippines | 1.77 million |
| Nepal | 3.5 million |
| South Africa | 914,901 |
| Zimbabwe | 5 million |
| Egypt | 9.5 million |
| Kenya | 4 million |
| Morocco | 4.2 million |
| Vietnam | 560,000 |
| Thailand | 440,000 |
| Malaysia | 1.4 million |
| Peru | 3.5 million |
| Ecuador | 2 million |
| Brazil | 4.2 million |
| Colombia | 3 Million |
| Argentina | 600,000 |
| Mexico | 8.3 million |
| Venezuela | 6 million |
| Ukraine | 2.7 million |
| Georgia | 861.077 |
| Belarus | 3.5 million |
| Russia | 6.7 million |
Qatar, a developed country in the Middle East, is a highly popular destination among foreign workers. A large number of professionals from different countries apply for Qatar visas but only a few of them become able to get a suitable job in this country.
Many individuals try to enter this country illegally for jobs and employment opportunities. They face legal problems later when law enforcement agencies come to know about their wrongdoings. Here is a list of a few recommendations everyone should follow to avoid legal problems in Qatar.
● Always Get Information About Qatar Job Market Through Official Resources
A good number of working professionals willing to migrate to Qatar contact unauthorized travel agents in their home countries to apply for Qatar jobs and move to this country as soon as possible. The primary motive of dishonest travel agents and consultation companies is to send as many professionals as they can to Qatar and make a huge amount of money. Most often they provide misleading information to professionals, which proves costly for them. If you try to enter Qatar illegally, you might land in jail or be deported once law enforcement agencies track your wrongdoing.Therefore you must have accurate information about Qatar jobs from official sources only. It will prevent you from falling into legal troubles after landing in Qatar.

● Work With An Authorized Human Resource Company
It has been observed that a good number of professionals that travel abroad for jobs in employment don't have knowledge about the official procedure of job application and migrating to a foreign country. Due to the lack of knowledge, they often make mistakes and land in trouble unknowingly. That is why you must communicate with an authorized human resource agency to process your application for jobs in Qatar and complete all formalities as per the standard protocol outlined by the Qatar government. B2C Solutions is a prestigious human resource agency in Qatar. Close cooperation with them keeps you away from authorized travel agents, apply for Qatar jobs rightfully, complete all essential formalities in a proper sequence and move to the country legally.
● Don't Use Fake Documents For Job Application
Using fake documents for job applications in Qatar is a punishable crime. If it is discovered that you used bogus documents and successfully got employment opportunities in Qatar, not only your employment contract is canceled but also you might land in jail. Always use original documents issued by relevant authorities in your home country to apply for Qatar jobs.
● Never Exaggerate Your Work Experience
It has been observed that many individuals talk big about their educational and professional qualifications to get a job in Qatar and start earning money. Many times, this illegal practice may go against you. Just ensure that you have enough theoretical and practical knowledge about skills and you know how things work in your chosen industry. Companies and business organizations will not hesitate to cancel the employment contract if you are not able to perform the supposed job.
● Get Sufficient Knowledge About Qatar
It is always beneficial to have more knowledge about Qatar,its culture,rules, and regulations at the workplace,and the code of conduct of everyday life. It is an Islamic country with strict laws. In general, when you are in Qatar, follow the local law and do your duties as mentioned in the employment contract. Don't do anything weird that catches the attention of local police and law enforcement agencies.