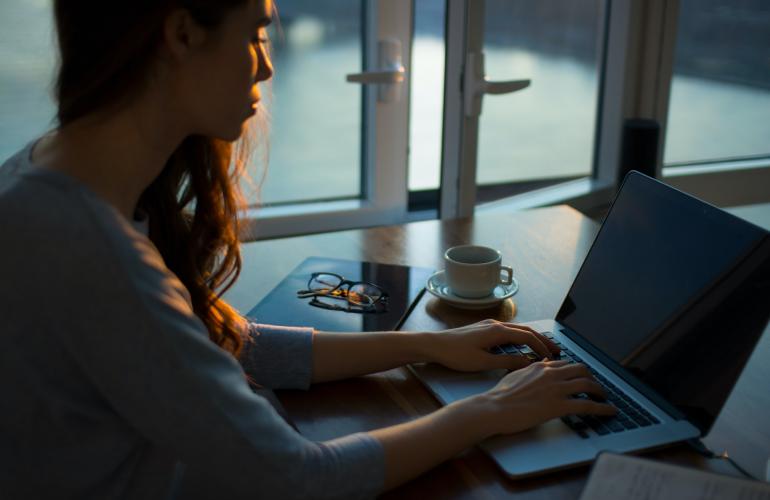 Women Employment In Qatar: A Brief Overview
For a long time, females in Qatar have been engaged in household work. But in recent years, many women have stepped out of the house due to the increasing effects of globalization and the modernization of Qatar society. As a result, they are engaged in jobs and employment opportunities provided by different industries. Even foreign female professionals are rushing to Qatar for suitable employment opportunities that offer them decent monthly payments, accommodations, healthcare benefits, etc. Today's article will look at women's employment in Qatar and analyze the latest trends.
Nowadays, both local and foreign women working professionals are entering the different industries located in Qatar.You can see women working professionals in hotels and restaurants, aviation,hospitals and clinics, shopping malls,IT companies,etc.Small and big business organizations in Qatar have started employing women working professionals on different profiles based on their educational qualifications,work experience, and ability to perform various tasks properly. Sometimes women working professionals perform much better than their male counterparts and help companies and business organizations to register tremendous sales in the shortest possible time.
Finding A Suitable Job In Qatar Being A Foreign Woman Working Professional
Many women working professionals from different countries apply for Qatar visas and wish to move to this country as soon as possible. However, they need to complete their studies first. They also need work experience as it becomes easier for them to find suitable employment opportunities provided by companies and business organizations in Qatar. Working with B2C Solutions helps them apply for Qatar jobs properly, face interviews from different companies, get suitable employment offers, complete the documentation process, complete all formalities of visa application and approval and move to Qatar as per the standard protocol.
Benefits of Being A Woman Working Professional In Qatar
● Good Employment Opportunities With The Decent Monthly Payments
Sadly, the overwhelming majority of women living in developed countries are heavily dependent on their male counterparts for their daily expenses. They don't get sufficient employment opportunities in their home countries that can give them financial freedom and lead happy lives. Even if they get a job somehow, there is widespread discrimination against women working professionals in the workplace in undeveloped countries. From time to time, they face unfair treatment from colleagues and senior staff, and their salary is much less than their male counterparts.
Qatar is a developed country that promises equal employment opportunities to all working professionals regardless of gender. Therefore, highly educated and experienced women working professionals can enjoy the benefits of good employment opportunities in this developed country and lead a happy financial life without depending on anyone. By working with a company or business organization headquartered in Qatar, they can have excellent working conditions, at least 3 to 5 times more salary than their home country, accommodation,healthcare benefits, etc.
● Freedom To Bring Dependents To Qatar
The Qatar government allows female working professionals to bring their dependents to Qatar by fulfilling specific terms and conditions.Usually, they need to earn at least QA 10,000 and have accommodation if they want to get their close relatives to this country.
● Safety At Workplace
Qatar is a developed country in the Middle East that follows stick rules and regulations in everyday life. Women working professionals feel much safer at the workplace and in everyday life due to strict laws implemented by the local government and police departments. 🚔 Although the chances of unpleasant happenings are pretty rare in Qatar. If something unexpected happens, they can quickly contact the local police department and feel safe.
● Paid Maternity Leave
Per the rules and regulations of the Qatar government, companies and business organizations operating in the country must provide female working professionals with paid maternity leave for at least six months. It allows them to take care of their health and well-being without worrying about finances, give birth to the children comfortably, and return to work when everything is back to normal.
● No Discrimination In The Workplace
There is no discrimination against female working professionals in the workplace in Qatar. They can get equal employment opportunities and benefits as per their qualifications. If any company discriminates against female working professionals, strict actions are taken by law enforcement agencies.
Are you a female working professional and looking for suitable job opportunities in Qatar? Contact B2C Solutions now. We will help you get the best employment contract per your qualification and work experience and protect you from malpractices in the job market.