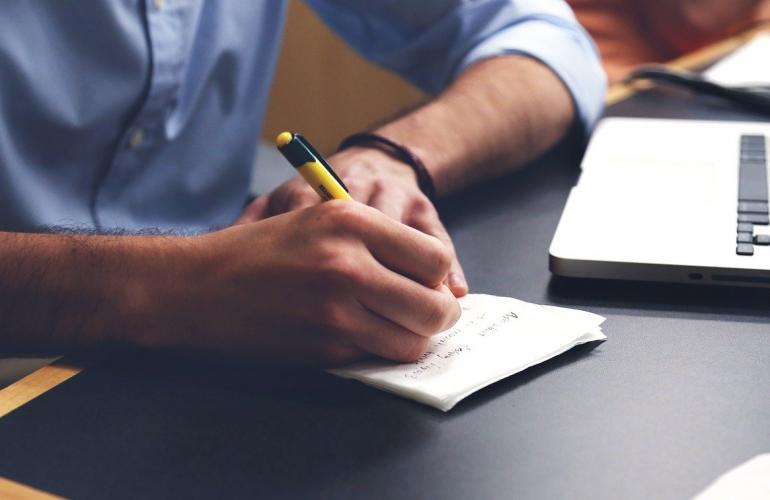 Qatar Jobs 2022-23: B2C Experts Answer Your Top Questions!
In recent years,Qatar has emerged as the most popular job destination for skilled and semi-skilled individuals from different countries.Every year, many individuals apply for Qatar visas and participate in interviews conducted by companies. Still, only a few of them can get suitable jobs in Qatar. Many working professionals in different countries desire to go to Qatar, but they have lots of negative information in their minds. That is why, for their convenience,we have extensively communicated with the HR professionals working with B2C Solutions and prepared this list of frequently asked questions. It will help clarify doubts about Qatar jobs and encourage them to apply for suitable employment opportunities in this beautiful and developed Middle East country.
● Should You Migrate To Qatar For Jobs And Employment Opportunities?
Yes, of course.Qatar is a developed country in the Middle East that has rapidly progressed in different sectors in recent years.You can find suitable jobs in information technology,hotels and restaurants, schools and colleges,real estate, construction, aviation, etc. One of the best things about doing jobs in Qatar is that you get many career enhancement opportunities that are unavailable in other developed countries. Apart from the regular monthly salary, which is two to five times more than what you get in your home country, you can enjoy multiple benefits associated with employment. It includes free accommodation from the employer, healthcare facilities, one-time food, etc.
● What Is The Work Environment In Qatar?
Professionals willing to get a job in Qatar must have sufficient knowledge of Arabic or English. All small and big companies use English to communicate with foreign workers, prepare employment contracts, give appraisal letters, type termination letters, take legal proceedings against dishonest employees, etc. Therefore you must have a sound knowledge of English before applying for Qatar jobs. You will only be able to communicate with HR professionals,team leaders, colleagues, and company owners. Semi-skilled individuals have difficulties in English. So they must have a basic understanding of the Arabic language.
Foreign working professionals need to be flexible and open-minded while working in Qatar. They always remember that shaking hands with colleagues is a usual practice in the corporate world. Local employees would not like to shake hands with the opposite gender. Employees need to work 8 hours every day. Sometimes they need to work extra hours as per the company's requirement. During Ramadan and other Islamic festivals, the working hour decreases per government instructions.
● How Difficult Is It To Get A Qatar Work Visa?
Qatar issues different types of visas for various professionals. It welcomes qualified professionals with an open heart. Therefore you must get in touch with B2C Solutions and let its HR professionals know what you are looking for. They will look for the availability of requirements in different companies and help you participate in interviews.
You need a valid passport, three recent passport size photos, the right degrees related to educational qualifications and professional work experience,a health certificate, a NOC letter from the local police department, and your current employer in your home country to apply for Qatar jobs.
Then, you must apply for a Qatar work visa on its embassy website and wait for the decision made by officers. They will verify all the supplied information and determine whether you are suitable for working in Qatar or not. Getting a Qatar work visa becomes easier if you have a sponsor.
● How Much Can I Earn While Working In Qatar?
Your salary depends upon your work profile, the industry, the company you work with, the nature of the employment contract, etc. Still, you must remember that you get two to five times more salary in this developed country compared to your home country. If you have excellent educational qualifications, technical expertise, and at least five years of work experience with registered companies, chances are high that you can get a fantastic job with outstanding monthly payments.
● What Precautions Do I Need To Follow While Working In Qatar?
Qatar is an Islamic country that follows strict rules and regulations. While doing a job in Qatar, you are supposed to be honest at work, complete all assignments, behave properly per the code of conduct, and act according to local law. You should not do anything illegal that forces the provincial government to take legal action against you, cancel your employment contract, put you in jail, or deport you back to your home country.
● How To Find Which Human Resource Company Is Good For Me?
Many human resource companies in Qatar provide their services to individuals and help them migrate to the country as soon as possible. We recommend you to get along with B2C Solutions- one of the most prestigious and highly appreciated human resource companies. It stands out from the crowd when it comes to providing high-quality, prompt,and professional HR Services to companies and individuals simultaneously. The good thing with this human resource company is that it conducts background checks and keeps you away from unlawful practices in the recruitment industry. You always come across good companies by working with this human resource agency. It helps you to migrate to Qatar as per the law, get suitable employment contracts with registered companies, and lead a high-quality corporate life.
● Can I Expect Companies To Extend My Employment Contract Once It Expires?
It depends upon your performance, dedication, and the quality of services you give to companies. If you perform very well and the company management is satisfied with your contribution, they will most likely extend the employment contract and make all necessary arrangements. Therefore, it will help you work in Qatar for a long time, stabilize your corporate life, avoid the hassles of changing companies frequently, and give your siblings a better financial future.
If you have decided to move to Qatar for jobs and employment opportunities in 2022 and 2023, contact B2C Solutions today. We will help you find a suitable job in Qatar.