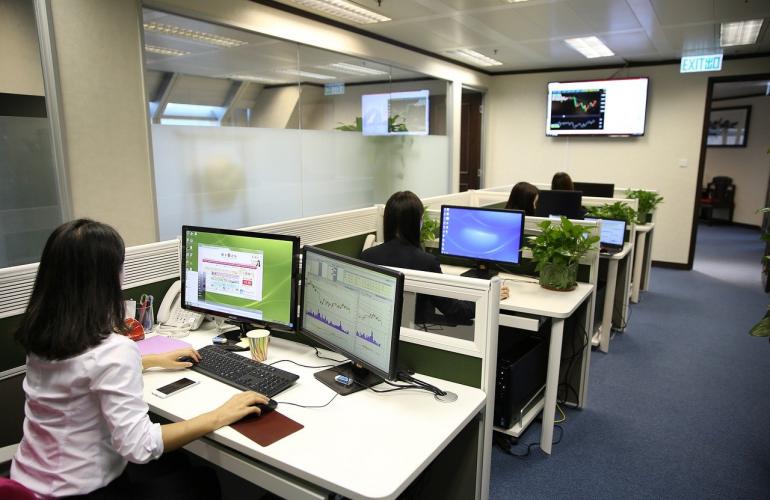 The Secrets of Getting Customer Care Jobs In Qatar
Today almost all small and big companies have customer care departments.Customer care executives listen to questions and concerns made by individuals and provide the best possible solutions.The demand for customer care professionals is also increasing rapidly. Many customer care executives from different countries apply for Qatar jobs and move to this country after completing all formalities. Today's article will examine the secrets of getting customer care jobs in Qatar.
The Benefits of Doing Customer Care Jobs In Qatar
Customer care jobs are considered white-collar jobs that promise excellent working conditions, sufficient monthly payments, performance bonuses, timely appraisals, and other benefits to individuals. You have to work eight over a day, communicate with the maximum number of customers, and solve their problems as soon as possible. Therefore, if you are engaged in customer care jobs in Qatar, you can get enough monthly salary and lead a happy corporate life.
Qualifications To Get Customer Care Jobs In Qatar
Many small and big companies in Qatar provide customer care jobs to eligible candidates. Anyone willing to become an expert customer care specialist must complete formal education, have the basic knowledge of Internet and computer uses, and communicate with individuals fluently and professionally. In addition, you need to have good knowledge of Arabic or English to work as a customer care expert in Qatar.
Which Documents Do I Need To Arrange To Apply For Customer Care Jobs In Qatar?
You need to arrange the following jobs to apply for customer care jobs in Qatar:
● A valid passport
● Latest three passport-size images,
● Health checkup report,
● Bank account details,
● No objection letter from the local police department,
● No objection letter from your current employer (if any),
● Clearance letter from your current employer, etc.
How To Apply For Customer Care Jobs In Qatar?
Different companies and business organizations keep publishing job offers on their websites. But it's complicated for job aspirants to look for customer care jobs while living in their home countries. Therefore, they must contact B2C Solutions to apply for customer care jobs in Qatar, participate in companies' interviews, complete all formalities, and successfully move to Qatar. This human resource agency has an excellent track record of helping individuals get suitable jobs in Qatar. With their help, it is always easier to look for relevant Qatar jobs and stay away from lawful employment practices.
Helpful Tips To Stay Longer In Customer Care Jobs In Qatar
Job aspirants going to Qatar for customer care jobs must remember that it is performance-based employment in which they have to perform very well every day and satisfy customers with their answers and solutions. Big companies have an extensive database of clients and customers. Many customers call customer care centers regarding their issues and look for solutions as soon as possible. Here your job is not to lose your temperament while receiving calls from different customers. Instead, you must listen to their questions and concerns with patience and a calm mind and present solutions as soon as possible. If customers that communicate with you are happy with your communication and the solutions presented, they will give a 5-star rating to the company and you.
100% satisfaction of customers is the foundation of your long-term stay in customer care jobs in Qatar. You are more likely to grow in this field if you have five years of experience working with different companies as customer care executives and an excellent record of dealing with other customers.
If you are a fresher, the company will provide you with the necessary training for customer care jobs. However, you will have to complete the provision period for 3 to 6 months to continue as a customer care executive. Therefore, it would be best to do some homework before applying for customer care jobs in Qatar and get relevant work experience by working with call centers in your home country. Contact our HR professionals today for more information and start your application for care jobs in Qatar.